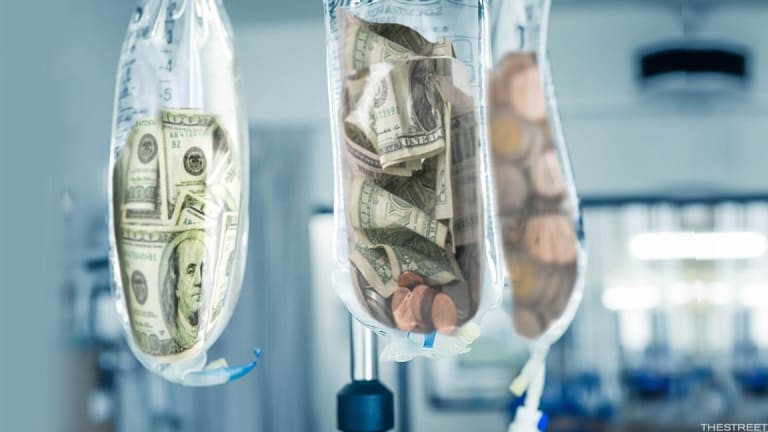 Universal Healthcare Services Rises on Revenue, EPS Beats
Net income fell from the previous quarter but increased year-over-year.
Universal Health Services Inc. (UHS) - Get Universal Health Services Inc. Report  provided investors with some good news with its fourth-quarter earnings amidst an ongoing Department of Justice investigation.
UHS rose $5.17 — about 4% — to $138.33 in afternoon trading Thursday after the company posted revenue and EPS numbers that beat Wall Street consensus estimates. EPS for the quarter came in at $2.37 while expectations were $2.34. Revenue came in at $2.75 billion compared to estimates of $2.74 billion.
Net income in the quarter fell from the same period a year ago, but was up year-over-year by 3.6% to $780 million, according to UHS' SEC filings. Part of the reason for the loss is a $31.9 million addition to the company's reserve fund it has set aside in response to a DOJ investigation into its behavioral health facility.
UHS's acute care and behavioral health facilities provided some of the growth in revenue because of increases in the number of patient admissions and patient days at the hospitals. 
The company also announced it had repurchased about 1.22 million shares as part of its ongoing stock repurchase program in December 2018, which accounted for about $149 million of the $500 million worth of shares UHS' Board of Directors authorized as part of an increase to the program.
Its 2019 revenue range is expected to be between $11.21 billion and $11.36 billion, which represents a low-end increase of about 4% from this year's numbers. The EPS range is expected to be between $9.70 and $10.40 for the year, which is up from 2018's total of $9.53.
The company, which is based out of King of Prussia, Pa., manages more than 350 hospitals, including its acute care and behavioral health facilities, in the U.S., U.K. and Puerto Rico.
The stock has risen about 21% to its current price over the past year while outperforming the S&P 500, which has gained 2.8% during the same time.