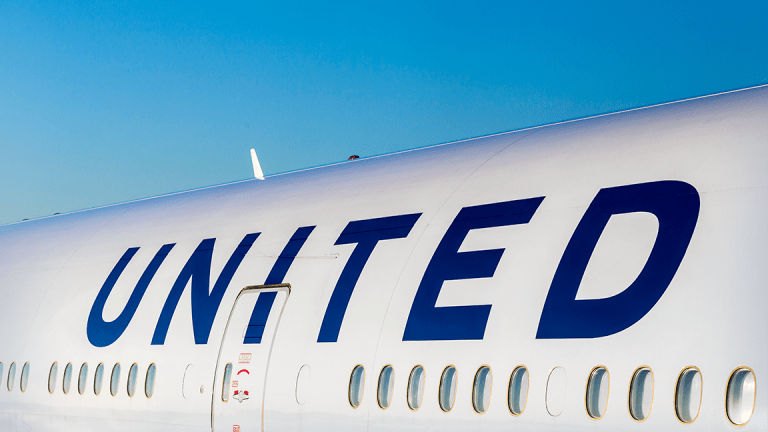 United Warns on Fare Price Matching; Airline Sector Shares Trade Sharply Lower
United Airlines President Scott Kirby tells investors that low-cost carriers can't have 'price advantages in our hubs,' a comment that suggests an upcoming price war in the sector that could hit margins.
United Continental Holdings (UAL) - Get Report fell sharply Wednesday after the parent of United Airlines said it would have to increase capacity in the near term as it battles low-cost carriers and higher oil prices in what is looking increasingly like a price war for the domestic airline sector.
United, the country's third-largest airline, posted stronger-than-expected fourth-quarter earnings of $1.99 per share and a modest 0.2% gain in pre-passenger revenue but told investors on a subsequent conference call that it would increase capacity by between 4% and 6% over the course of this year.
"The best way to compete with low-cost carriers is to match their prices," said UAL President Scott Kirby. "We can't let low-cost carriers have price advantages in our hubs."
UAL shares fell 10% early Wednesday. Shares in rival Delta Airlines Inc. (DAL) - Get Report  fell 4.9% while American Airlines (AAL) - Get Report  declined 5.4%.
Industry margins were also likely to be pressured by rising fuel costs, thanks in part to a 15% surge in global oil prices over the past month following a renewed agreement by OPEC members to limit production by 1.8 million barrels per day.
More of What's Trending on TheStreet: