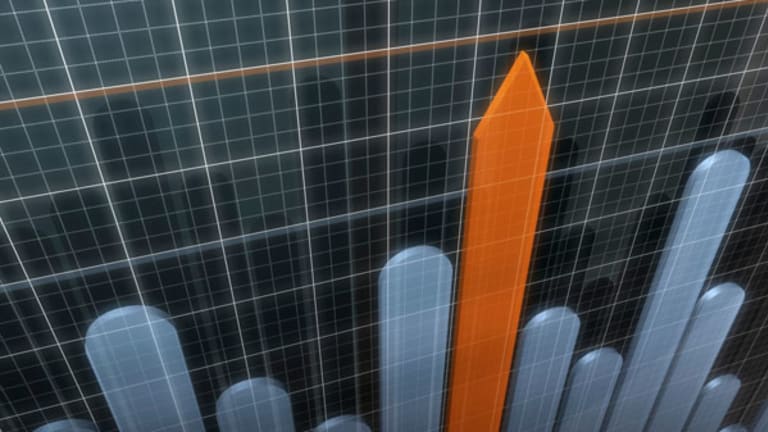 United Guaranty: AIG's Unlikely Success Story
Despite being a relative newcomer to the insurance business, Eric Martinez has turned things around at AIG's mortgage-insurance business and earned a reputation as an effective manager within the industry.
Editor's note: This story was part of TheStreet's 10-part Top Business Leaders of Tomorrow series.
NEW YORK (
) -- Eric Martinez has experienced significant success for someone who had never really considered the prospect of leading a mortgage-insurance business.
The 42-year-old restructuring professional was hired by
American International Group
(AIG) - Get American International Group, Inc. Report
in June 2009 to oversee its troubled mortgage-insurance business, United Guaranty Corp. The business had never been a huge component of AIG, representing less than 2% of general insurance revenue. It was on the chopping block, hemorrhaging money and had new claims piling up.
Eric Martinez, CEO of United Guaranty Corp.
It wasn't clear who - if anyone - would want to buy United Guaranty. By the time Martinez took over the operation, 150,000 of the mortgages it covered were in delinquency, representing roughly 17.5% of its portfolio. United Guaranty had racked up $4 billion in losses in the two years since the housing malaise began, with $5.5 billion in reserves against additional losses ahead.
There was no plan to turn things around or woo potential buyers. According to Martinez, there weren't even enough people to handle the claims that were flooding in.
More Top Leaders: MasterCard's Tim Murphy >>
"I was brought in to kind of understand what 'really' happened and it was being basically postured up as a claims problem - that is, there were a lot of delinquencies, a lot of mortgages going into foreclosure, what's going on with claims?" says Martinez. "The first thing we found out was that we had only 60 people in the claims department. We were trying to handle a tsunami of epic proportions and really were just drastically understaffed to do the job correctly."
So, he hired 500 more employees.
That was the first step in a process that has finally started to turn things around for United Guaranty. For the first time in four years, the division may report an operating profit in 2010 - or at least come close to breaking even.
United Guaranty's sharp turnaround under Martinez represents something of a silver lining for AIG, which was brought to its knees insuring bad mortgage debt. The accomplishment is especially remarkable since non-bailout competitors appear to be in even worse shape. Despite a third-quarter loss, United Guaranty has earned a pre-tax profit of $214 million so far this year.
MGIC Investment Corp.
(MTG) - Get MGIC Investment Corporation Report
, the country's largest mortgage insurer, has lost $211 million before taxes through Sept. 30, while big competitors
PMI Group
( PMI) and
Radian Group
(RDN) - Get Radian Group Inc. Report
have lost $617 million and $1 billion, year-to-date before taxes, respectively.
United Guaranty's improvements reflect several factors at both the front- and back-end of its book of business.
First, there have been fewer delinquencies on new mortgages that United Guaranty insures because stricter underwriting standards are being enforced. There are also higher "cure rates" on legacy loans because United Guaranty employees are now working in-house at servicing shops and call centers to facilitate mortgage workouts. More claims are also being rescinded because employees have gotten aggressive about scrutinizing contract terms. And, finally, United Guaranty's most problematic book of policies, on second-liens, has stopped losing as much money simply because it's begun to reach stop-loss limits.
>>>Click the audio player link above to hear Martinez discuss how United Guaranty works directly with mortgage borrowers.
Those vast improvements in such a short period of time led AIG CEO Robert Benmosche to reconsider United Guaranty's status as a "noncore" business and retain it instead.
"Bob came down in December '09 and looked at the improvement," says Martinez. "He saw the amount of work we were doing, the good, quality loans being brought into the business, and the profitability of those future loans. He said, 'I'm not going to sell this business, Eric. You've done too good a job turning this business around and I'm keeping it.'"
Martinez has spent just four years in the insurance business. He cut his teeth as an efficient operations guy during 17 years at Atlanta-based utility company
AGL Resources
( ATG). Martinez joined AGL as an engineer in 1990, shortly after getting his bachelor's degree from South Carolina's Clemson University. He received his MBA while he was moving up the ranks at AGL, eventually becoming executive vice president of utility operations.
Though Martinez spent a lot of time in the smokestack sector, he isn't particular to any one industry. He sees himself as an ideas man - someone who thrives on solving corporate Rubik's cubes in any business. He's also a competitive creature who likes coming up with clever cost-cutting and customer-grabbing strategies. Martinez's point of pride from the many years spent at AGL was achieving lower operation and maintenance (O&M) costs than competitors.
"I understand how to make a company better," says Martinez. "It may sound casual but I think that when you start analyzing a company down to its pieces and figure out how to put the pieces back together again in a better way - I do that very well."
Since AGL, Martinez's career path has hewed closely to his former boss Paula Reynolds.
Reynolds left her position as CEO of the utility company to lead Seattle-based property and casualty insurer Safeco in 2005. Martinez entered the insurance industry by following her there two years later, to help oversee its turnaround effort. "Bringing the differentiated experience of a logistics and systems expert is the next step in our transformation," Reynolds said in a statement announcing Martinez's arrival.
Both executives departed Safeco after their efforts led to a $6.2 billion buyout by
Liberty Mutual
in April 2008. When Reynolds was hired as vice chair of AIG's restructuring the following year, she once again called on Martinez. He was happy to come along for the ride.
"She said, 'Hey listen, I need a lot of help. Can you come over and start working with AIG?'" says Martinez. "And I love big problems."
When he joined AIG in mid-2009, it was still in the throes of bailout turmoil. Edward Liddy, the CEO who hired Reynolds and appointed Martinez stepped down just two months later. Reynolds decided to leave, too, shortly after AIG's board chose Benmosche as a replacement.
A self-described "bull in the china shop," Benmosche immediately announced plans to single-handedly reassess businesses that were slated for divestiture. While his dramatic entrance threatened to upend whatever restructuring progress had been made, Benmosche and Martinez ended up seeing eye to eye on United Guaranty's future.
"I never went down the path and said 'I'm going to be CEO of a mortgage-insurance company,'" says Martinez, when asked about his career path and future goals. "That was one of the things that just happened. But I think AIG has been a fantastic place to work. Bob's leadership has been tremendous in helping all of the businesses to get back on their feet again. So, I don't know how long I'll be in the mortgage-insurance space, but I'd like to continue to work for AIG."
Despite his relatively short tenure, Martinez has already garnered a reputation as an effective manager and rising star.
"He's well respected in insurance circles and well-known," says Eli Lehrer, who heads the finance, insurance and real estate division of The Heartland Institute, a Chicago-based think-tank. "Unlike almost everyone else I know of at AIG, he seems to have a better reputation than he did before AIG's financial ills."
Martinez frequently shuttles from his family life in Seattle, where he lives with his wife and three children, to United Guaranty's headquarters in Greensboro, N.C. and to AIG's headquarters in Lower Manhattan. The business he leads isn't out of the woods yet, particularly as the foreclosure mess drags out. ("We're still pulling this cart out of the ditch," Martinez says.)
>>>Click the audio player link above to hear Martinez discuss United Guaranty's view on recent foreclosure delays.
Nonetheless, the CEO has begun implementing procedures to improve United Guaranty's business model over the long-term. He's begun encouraging employees to get out of retrenchment mode and start thinking of ways to seize new business. Ultimately, he would like to get United Guaranty in a position to be consistently profitable - regardless of economic conditions, home prices or mortgage origination volumes. It's a tall order for even the most experienced and competitive insurance veteran to achieve - particularly one whose business insures against hard economic times - but Martinez thinks he can do it.
"There are certain parts of businesses that I love," he says. "I love a competitive industry, so that I wake up every morning thinking about how a competitor is trying to take customers from me or I take customers from them. I love industries or areas that have complex problems to solve."
Despite his overachieving, cerebral tendencies, Martinez seems equally adept at solving simpler problems. He takes pleasure in coaching the basketball and football teams of his kids, age 7, 10 and 14. Martinez often finds himself shuffling meetings and flights to make sure he can touch down in Seattle for practice.
"I'm coaching my 7-year-old daughter's basketball team - just teaching them the basics of dribbling and catching the ball," says Martinez, who, at 6'5 has played a game or two himself. "A high-school coach or something like that would be a great job for me."
-- Written by Lauren Tara LaCapra in New York
.
>To contact the writer of this article, click here:
Lauren Tara LaCapra
.
>To follow the writer on Twitter, go to
http://twitter.com/laurenlacapra
.
>To submit a news tip, send an email to:
.
Top Business Leaders of Tomorrow:
United Guaranty's Eric Martinez
Disclosure: TheStreet's editorial policy prohibits staff editors, reporters and analysts from holding positions in any individual stocks.