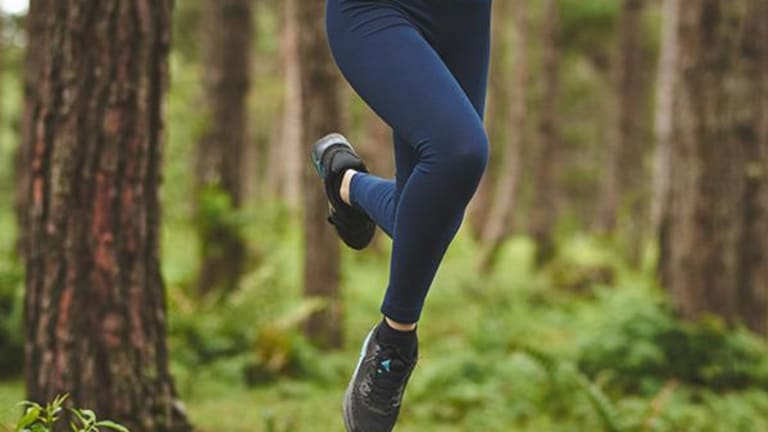 Publish date:
United Airlines and Its Leggings Incident Bare Our National State of Outrage
United Airlines got caught up in a weekend storm of outrage after two teenage girls were asked to change from their leggings before boarding.
United Airlines got caught up in a weekend storm of outrage after two teenage girls were asked to change from their leggings before boarding.
We live in a country where, thanks to the Internet and more recently to Twitter, our favorite emotion is outrage, expressed instantly.
"If you see something, say something," applies judiciously to the threat of terrorism -- and not so judiciously to just about everything else.
That defines the problem with the weekend's biggest airline industry story, about two kids who were asked to change after they sought to board a United (UAL) - Get Report flight while wearing leggings.
The outrage began with a tweeter named Shannon Watts. According to Twitter, she has 34,200 Twitter followers and is a mother of five and the founder of an advocacy group.
It seems to be a combination of circumstances that leads to a rewarding life.
But the Twitter component, and perhaps the advocacy group component as well, mean that instead of telling her friends and family that she was troubled by something she saw in an airport, Watts told the world.
In the Denver airport on Sunday morning, Watts observed a United gate agent refuse to allow two girls board a flight because they were wearing leggings.
This prompted her to tweet: "A United agent isn't letting girls in leggings get on flight from Denver to Minneapolis because spandex is not allowed?"
A later tweet from Watts ramped it up a bit: "I guess United not letting women wear athletic wear?"
United, which like other airlines now employs its own Twitter team, soon became involved in an exchange with Watts. The exchange quickly spilled from Twitter to news coverage. It evolved into a discussion of sexism and repressive airline dress codes and societal norms.
A few headlines: "Celebrities Rail Against United Airlines for Hassling 10-Year-Old Wearing Leggings." "Teenage Girls Barred from United Flight over Leggings." And "Internet Erupts After United Airlines Boots Girl for Wearing Leggings."
Not surprisingly, the incident amounted to something different from what it initially appeared to be.
It turned out that two sets of young girls were involved, according to United. The first two were part of a group traveling on an employee pass. An agent asked them to change. So they did.
Secondly, another group that included a young girl in leggings saw the exchange, so the girl put a dress on top of her outfit.
This is all. It's not quite clear which segment of the boarding process Watts observed.
Eventually, United issued a statement which explained the airline term, "pass riders," to the public: "These are relatives or friends who also receive the benefit of free or heavily discounted air travel."
"When taking advantage of this benefit, all employees and pass riders are considered representatives of United," United said. "And like most companies, we have a dress code that we ask employees and pass riders to follow.
"To our regular customers, your leggings are welcome."
It's Monday now, more than 24 hours later. The expression of opinions on the United leggings incident has passed, or will soon pass.
Maybe it's all good. Maybe we should all let it all out all the time. Maybe we should all feel free to express our outrage about everything that happens, even when we don't know exactly what happened.
Our country: The United States of Outrage.
This article is commentary by an independent contributor. At the time of publication, the author held no positions in the stocks mentioned.