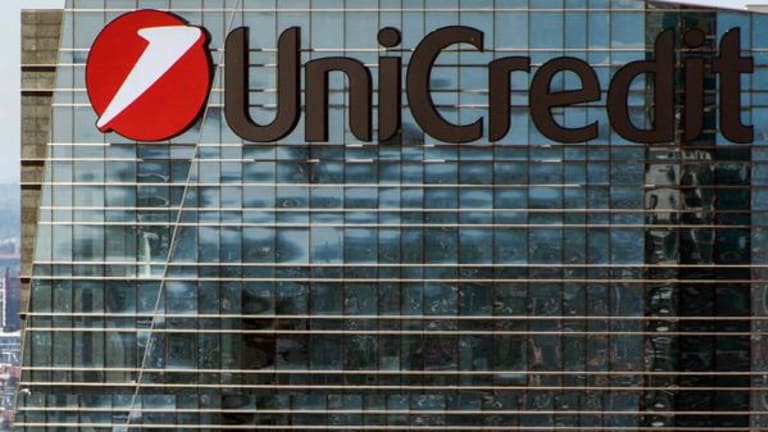 UniCredit Completes Most of a $13.6 Billion Rights Issue in One Day
The rights issue launched on Thursday and was 99.8% subscribed by the close of business.
UniCredit (UNCFF) silenced its doubters on Thursday, completing the vast majority of a record €13 billion ($13.6 billion) rights issue in a single day.
Italy's largest bank has been racing against the clock to get the deal done in order to plug a restructuring-related hole in its balance sheet that pushed its capital buffer below European Central Bank requirements and endangered its ability to make both interest payments to some bondholders and dividend payments.
UniCredit began the offering Thursday morning and within hours of markets closing, announced that investors have subscribed to 99.8% of the rights, raising €12.9 billion, with the remainder of the unsubscribed rights to be tendered on the Italian stock exchange. The offering, which had a March 10 deadline, gave investors a chance to purchase stock at a 38% discount, or about €8.08.
The bank had detailed a mammoth plan to strengthen its balance sheet in December, as Monte dei Paschi (BMDPY) teetered on the edge of the abyss, and address a pile of nonperforming loans that has been encroaching on its regulatory capital buffers.
Given Monte dei Paschi's subsequent failure to raise enough capital to repair its own balance sheet in an effort led by JPMorgan Chase (JPM) - Get JPMorgan Chase & Co. Report , it's unsurprising that UniCredit called in almost every major institution in the western hemisphere to complete its own issue.
In addition to the capital raising, UniCredit is selling a €17.7 billion portfolio of bad debts to investment managers PIMCO and Fortressundefined . It has also announced a plan to cut staff and taken further charges against the value of its loan book.
The measures have pushed Unicredit's common equity tier 1 ratio -- a measure of capital buffers required by regulators to prevent a government bailout -- below the minimum level set by the European Central Bank. Failure to close the gap would bar the bank from making a coupon payment on its AT1 contingent convertible bonds scheduled for the end of March.
UniCredit has been instructed by the ECB to submit a capital plan setting out how it intends to address the shortfall; the bank warned earlier this month that ECB President Mario Draghi might ask it to raise even more capital to bring its buffer into line with that of other globally systemic important financial institutions.
So-called SIFI's are large enough that their collapse might imperil the broader economy, as happened when New York-based Lehman Brothers failed in September 2008.
UniCredit stock rose 1.14% to €12.44 in Milan on Thursday.