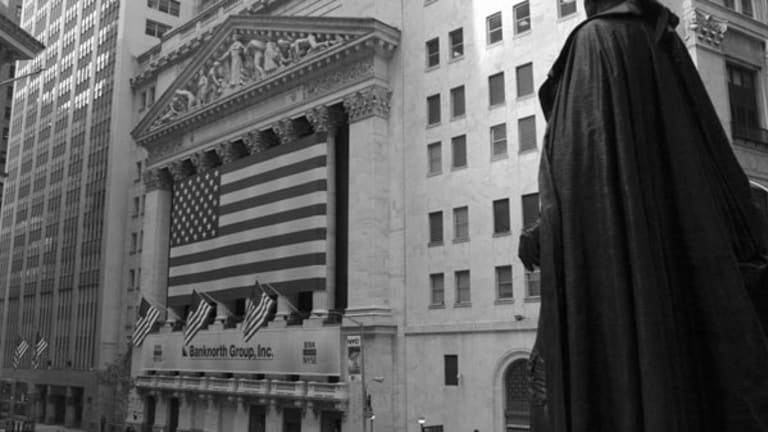 Under the Radar: Sykes Psyches Out Rivals
As companies outsource services to cope with sluggish revenue and earnings growth, Sykes is poised to get a bump in orders.
"Under the Radar" is a daily feature that uncovers little-known companies worthy of investors' consideration. Check in at 5 every morning to find out about stocks that tend to beat their bigger brethren.
BOSTON (
) -- Tampa, Florida-based
Sykes
(SYKE) - Get Sykes Enterprises, Incorporated Report
was founded as an engineering firm in 1977, but found a lucrative opportunity in providing customer support for other companies. Today, Sykes is a global leader in customer-service outsourcing and is poised to benefit from an emerging cost-efficiency trend.
Outsourcing will be in demand over the next few years as companies seek to increase earnings despite more sluggish revenue growth. Selling, general and administrative expenses will be slashed to the bone as corporate streamlining continues. And Sykes is a beneficiary.
Although technology firms, traditionally big customers of Sykes, are scaling back modestly, the company expects new-client wins from communications and financial-services firms. The company's Europe, Middle East and Asia businesses are suffering, but Sykes is witnessing strong growth in the Americas.
The company's first-quarter revenue edged down to $203 million, hurt by unfavorable foreign currency translations. On a constant-currency basis, revenue grew 12%. And earnings fell just 6% to $15 million, or 36 cents per share. The operating margin improved from 8% to 9% and the net margin remained stable at 7%.
Sykes has a pristine balance sheet. The cash balance ascended 10% to $209 million during the quarter and net operating cash flow improved to $8 million. Zero debt and a quick ratio of 3.2 indicate fiscal prudence. We give Sykes a financial strength score of 7.9 out of 10, which is higher than our "buy"-rated average.
Sykes has climbed 4% in 2009, underperforming the
Dow Jones Industrial Average
and
S&P 500 Index
. The stock is trading at a price-to-earnings ratio of 14, indicating a 54% discount to the office services and supplies industry. The stock is also inexpensive relative to peers on the basis of book value, cash flow and sales.
Our quantitative model ranks Sykes higher than outsourcing peers such as
Affiliated Computer Services
(ACS)
and
APAC Customer Service
(APAC)
. Sykes reports second-quarter results Tuesday.
-- Reported by Jake Lynch in Boston. Feedback can be sent to jake.lynch@thestreet.com.