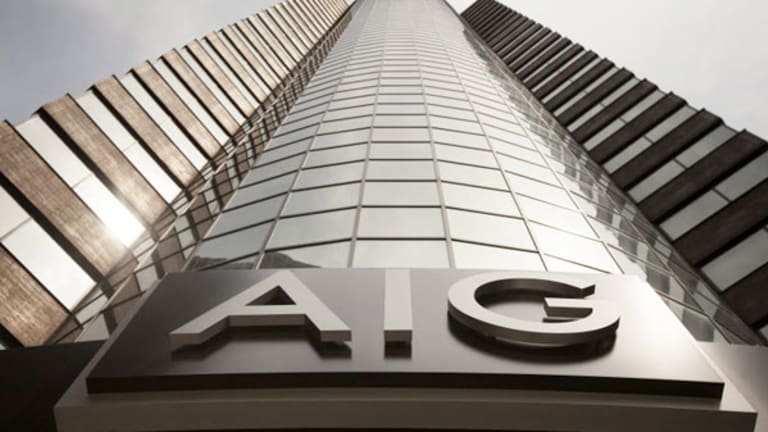 How a 'Smart Move' by AIG Averted Proxy Fight With Icahn
After AIG management opted for a smaller streamlining plan than Carl Icahn wanted, the embattled insurer offered the activist billionaire a seat on its board.
This article, originally published at 5:42 p.m. on Thursday, Feb. 11, 2016, has been updated with executive commentary and market data.
AIG (AIG) - Get American International Group, Inc. Report , the bailed-out insurer that Carl Icahn wants to break up, headed off a proxy fight with the billionaire investor by agreeing to give board seats to both him and activist shareholder John Paulson.
The New York-based company said it would nominate its existing 14 directors, Paulson and Samuel Merksamer, a managing director of Icahn Capital, for election at this year's annual shareholder meeting, effectively expanding the board by two seats.
"Giving them the board seats as opposed to going through an extensive and aggressive proxy battle was a very smart move on the part of AIG," Cathy Seifert, an analyst with S&P Capital IQ, said in a phone interview. "I think we're going to see some more changes in the year ahead."
Icahn, who declined to take the seat himself because of his involvement with a number of other companies, said he was pleased Paulson was joining as well. "We both have stated the same goals for AIG," he noted in a statement, namely to break it into three separate companies.
While AIG may not ultimately attempt that radical a shift, "2016 is going to be a transitional and transformative year" for the company, Seifert said. 
The board appointments were announced simultaneously with AIG's decision to raise its dividend 14%, even after a higher quarterly loss than Wall Street anticipated. Along with the quarterly payout of 32 cents a share, the company approved $5 billion in share buybacks, on top of $2.5 billion so far this year.  
The stock, which rose 5% to $53.02 in afternoon trading Friday in New York, stands to benefit both from the stronger-than-expected buybacks and new board members "focused on enhancing shareholder value," Goldman Sachs analyst Michael Nannizzi said in a note to clients.
The strengthened cash return is "consistent with the path towards returning the $25 billion over two years, or over a third of our market capitalization," CEO Peter Hancock said on the call. Hancock said last month the company would shed about a fifth of its mortgage-insurance business through a spinoff, sell its broker-dealer business for an undisclosed amount and overhaul its portfolio to create nine modular businesses, which could be sold individually if warranted.
The moves followed a standoff between the CEO and Icahn, who had criticized the company for lagging its peers following the financial crisis, when it sustained major losses in its mammoth property and casualty unit.
That business remained a thorn in AIG's side in the last three months of 2015, driving an operating loss of $1.10 a share that outpaced the 91-cent loss estimated by analysts in a Bloomberg survey. Including litigation reserves and restructuring expenses, AIG posted a net loss of $1.84 billion, or $1.50 a share, compared with profit of $655 million, or 46 cents a share, a year earlier.
The company bolstered reserves against losses on property and casualty claims in previous years -- mostly 2010 and before -- by $3 billion during the quarter, while net investment income in the unit dropped 34% to $730 million. 
AIG made progress in reducing costs, however, trimming 6% from general operating expenses in the quarter and 3% over the full year as it works to boost profitability. Net income for the full year dropped 71% to $2.2 billion, or $1.65 a share.
Hancock reiterated Thursday that AIG's plan to boost shareholder value "balances the interests of all of our stakeholders," but it remains significantly less than activists had sought.
Both Icahn, who holds a 3.4% stake in AIG valued at about $2.13 billion, and Paulson, with a $738 million position, have urged the company to split into leaner segments: property and casualty, mortgages, and life insurance. Doing so would allow AIG to escape the strict government oversight of how it invests capital that accompanies the company's designation as a systemically important financial institution, Icahn has said. 
Hancock has argued that the label isn't a "binding constraint" on returning capital to shareholders, and has created comparatively small expenses. The $25 billion that AIG plans to return to shareholders through dividends and buybacks is in addition to last year's payout of $11.7 billion and will be generated from operating improvements, divestitures and a modest increase in borrowing, he said.
The SIFI label, introduced by the Financial Stability Board in 2011, is applied to finance companies large enough that their failure would threaten the broader U.S. economy. It's a part of the government's effort to avoid a repetition of the 2008 financial crisis, when the failure of Lehman Brothers investment bank froze global credit markets, and taxpayers funneled roughly $182 billion into AIG to keep it afloat.
"We continue to believe that smaller and simpler is better," Icahn said Thursday, outlining goals for AIG that include "a turnaround in core property and casualty operations, a more transparent operating structure, and the ultimate shedding of the SIFI designation."
Hancock sidestepped a question on Friday's call about how expanding the board might affect the company's consideration of more significant streamlining but noted that adding two board members would increase scrutiny.
"We would not want to comment on any future dynamics between management and the board," he said. "The existing board of 14 and management have developed our strategy in close collaboration, and we would expect to continue close collaboration between management and the board going forward."