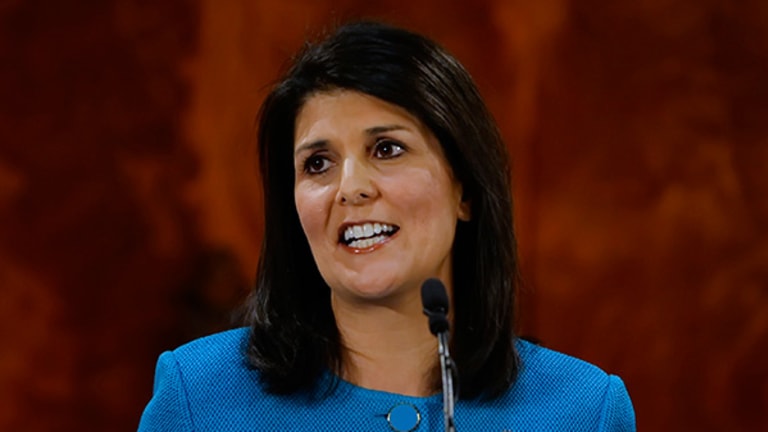 UN Ambassador Haley: U.S., China Discussing When to Impose Further North Korea Sanctions
The Security Council first imposed sanctions on Pyongyang in 2006
The U.S. and China are discussing when they should bring further UN Security Council action on North Korea and could reach a decision this week, U.S. Ambassador to the UN Nikki Haley said today.
Haley described the negotiations between Washington and Beijing as "at what point ... do we say 'OK, now it's time for a resolution?'"
"(The Chinese) have the lay of the land and so we're going to keep the pressure on China, but we're going to continue to work with them in any way that they think is best, and I think that we'll decide this week on what that looks like," Haley said.
The Security Council first imposed sanctions on Pyongyang in 2006 over its ballistic missile and nuclear programs, which it has ratcheted up in past months.
Jim Cramer and Real Money columnists discuss the latest from President Donald Trump and the GOP's efforts to repeal and replace the Affordable Care Act. See which stocks they are discussing and get his insights or analysis with a free trial subscription to Real Money.