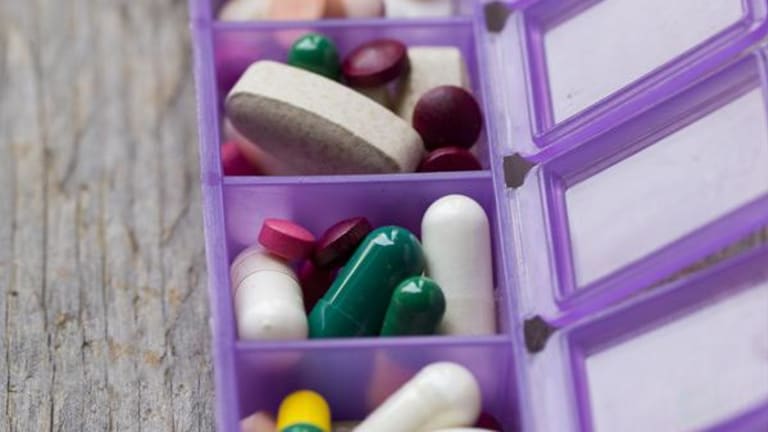 UCB Stock Plunges After Trials Reveal Safety Risk in Amgen JV
UCB stock plummeted Monday after clinical trials shone a light over a possible safety risk related to the Osteoporosis treatment that it has been developing alongside Amgen
UCB (UCBJY) shares plunged more than 14% Moonday after clinical trials shone a light over a possible safety risk related to the Osteoporosis treatment that it has been developing alongside Amgen Inc.  (AMGN) - Get Amgen Inc. Report .
The Belgian company said that a phase III trial of its Evenity treatment met primary and secondary endpoints but that a side effect of it as that patients experienced an increased risk of serious cardiovascular events.
"We are working on understanding the observed cardiovascular safety signal and will continue to discuss these results with global regulators and experts in the field," said Professor Iris Loew-Friedrich, UCB's chief medical officer.
Evenity is a drug designed to treat the brittle-bone disease, osteoporosis. UCB and Amgen have been testing its effectiveness as a dual treatment, when used alongside alendronate.
Investors had been betting on a successful outcome from the trials however, given the 'safety signal" thrown up in the test phase, both companies now face an extended period of uncertainty over the drug's future
Monday's move has already had the effect of eliminated any remaining expectations that the pair might make it as far as filing for approval during the remaining half of 2017.
UCB stock fell more than 14% during early European trading, to change hands at a three month low of $65.81, before paring losses. The fall in UCB's stock price was in stark contrast to the 0.13% gain of the Stoxx 600 Europe TMI Pharmaceuticals index. Amgen stock closed down 0..92% Friday, at $156.51, and was indicated 1.13% lower in premarket trading Monday.  
"Overall adverse events and serious adverse events were generally similar between the treatment groups throughout the study and also in the initial 12-month romosozumab treatment period," said Sean E Spice, a research execitive st UBC.