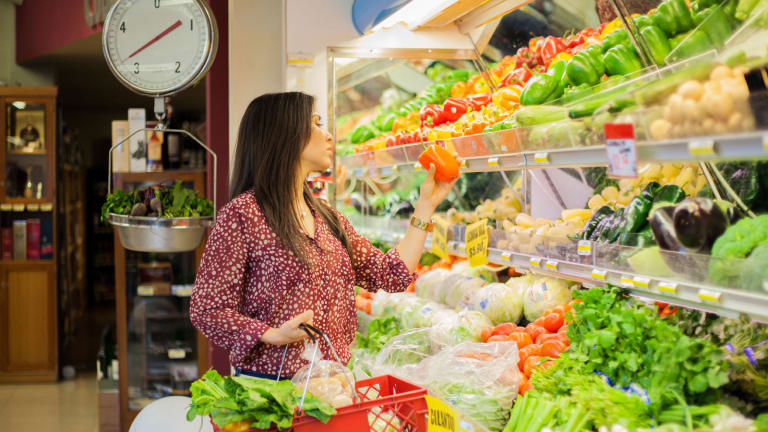 Here Comes Uber Inspired Surge Pricing in Supermarkets
It's coming to the U.K.
British shoppers may have to deal with so-called 'surge pricing' in the near-future as supermarkets plan to bin traditional pricing for electronic tags.
Tesco plc (TSCDY)  and Wm Morrison Supermarket plc (MRWSY) are said to be among the U.K. supermarkets planning to introduce electronic tags that could result in surge-pricing of popular items, London's Telegraph reported Sunday.
The Uber Technologies-style pricing could mean that fixed prices for consumer goods and services may not exist in five years, retail experts told the newspaper.
The e-pricing systems are linked to a shops' computer system, which can then move prices up or down depending on demand for the product.
Marks & Spencer plc tested the electronic price changes in their stores last year, in a big to encourage workers to buy lunch out of peak times.
Morrisons said the trial was in its "early stages" and had not decided whether to roll it out nationally, the Telegraph reported.
"We are always looking at ways to improve the shopping experience for our customers and are currently trialling electronic shelf edge labels in one of our stores. We're still at the early stages of this trial and will review feedback from customers and colleagues before deciding next steps," a Tesco spokesperson said.
Britain's fellow 'Big Four' supermarket J Sainburys plc (JSAIY) said it had no intention of introducing dynamic pricing in its stores. 
E-tags are said to be common place in the U.S. and Europe.
The three supermarkets have come under pressure from German low-cost retailers Aldi and Lidl, which have gained a significant amount of market share in the U.K., putting downward pressure on prices.
The move also comes as Amazon.com Inc (AMZN) - Get Amazon.com, Inc. Report looks set to disrupt the grocery store business around the globe with its $13.7 billion purchase of Whole Foods Market (WFM) . The deal could see further pressure on margins.
Visit here for the latest business headlines.