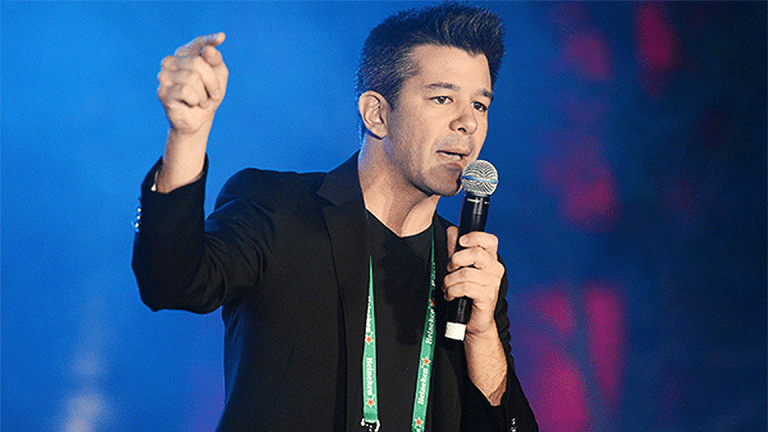 Uber's Travis Kalanick to Sell 30% of Stake for $1.4 Billion: Report
Former Uber CEO will cash in on Softbank-led deal.
Former Uber CEO Travis Kalanick will sell about 30% of his shares in the company, netting about $1.4 billion, as part of the SoftBank-led deal to take a stake in the ride-sharing company, according to published reports.
Kalanick, who was forced out as CEO last year amid a slew of investigations and legal problems, had offered to sell half his stake, Bloomberg reported.
SoftBank (SFTBF) led a consortium of investors taking a stake in Uber that valued the company at $48 billion last month. The deal is expected to close later this month. Kalanick, who remained on Uber's board after leaving the CEO post, will see his influence curtailed under new governance rules once the SoftBank deal is completed, the report said.
Alphabet's
(GOOGL)
Waymo unit is suing Uber for stealing trade secrets. The company also faces a federal criminal inquiry into its efforts to spy on competitors. Kalanick's departure last June as CEO came a few months after a former Uber engineer documented
rampant sexual harassment at the company
.
Employees of TheStreet are restricted from owning individual equities.