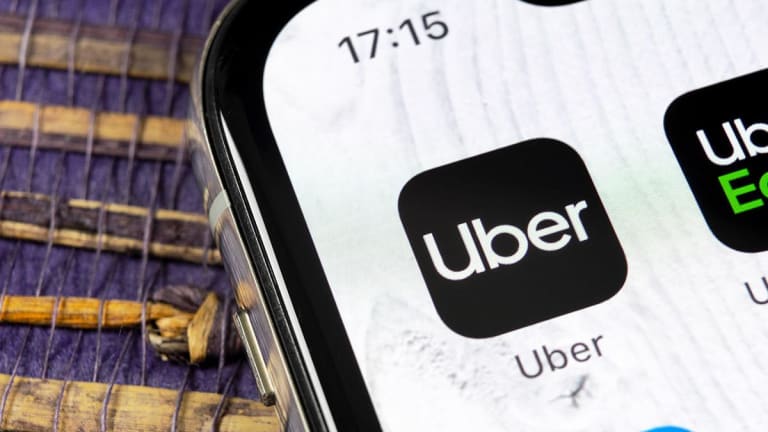 Uber Investors Face Second Down Day
Uber investors face a second uber-disappointing trading day on Monday after the ride-sharing company hit some IPO potholes last week.
Investors in Uber Technologies  (UBER)  faced a second uber-disappointing trading day on Monday after the ride-sharing company's rough stock market debut last week that already has dubbed it the biggest initial public offering flop of the year.
Shares of Uber ended their first day of public trading on Friday down nearly 8% to $41.57 from their already tamped down $45 offering price on the New York Stock Exchange. In trading on Monday, the shares were down another 11.7% to $36.71.
While renewed stock market volatility at the hands of re-ignited trade-war talks between the U.S. and China spurred much of Friday's market volatility, Uber's meh kickoff also suggested that investors' appetite for tech IPOs that operate on losses may not be as strong as perceived.
The share slump reflects investor skepticism about the size and potential of the ride-hailing market, as well as Uber's ability to make money on its food and package delivery service, Wedbush Securities analyst Ygal Arounian wrote to clients in a research note.
"Uber's highly anticipated IPO coming out of the gates on Friday was clearly not a 'storybook start'," said the analyst, who has an outperform rating on the stock and a 12-month price target of $65. Uber is a "prove me situation and thus not going to be an overnight success story."
Weak earnings from Uber rival Lyft (LYFT) also impacted what was has so far been the biggest IPO of the year.
Lyft last week reported first-quarter losses that topped $1 billion, mostly due to stock compensation but also because of $211.5 million, or $9.02 a share, in losses. The company did report better-than-expected revenue $776 million.
Analysts, on average, expected losses of $3.77 a share on sales of $739.9 million, according to FactSet.
Shares of Lyft were down 3.82% at $49.14 in early trading after also sliding on Friday. The stock ended the trading Friday down 7.4% at $51.09.