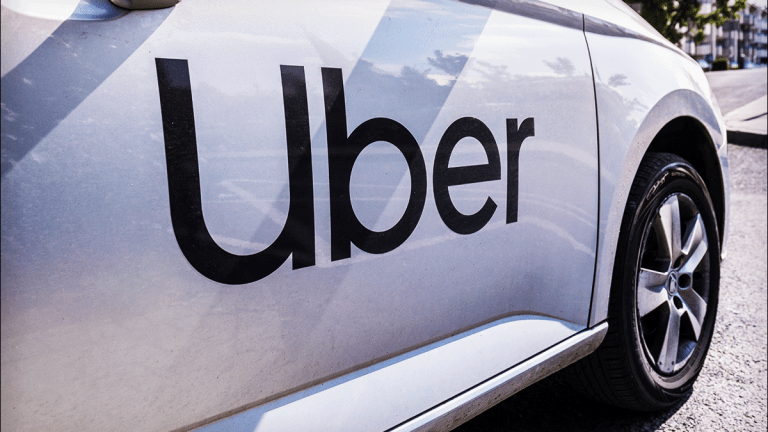 Uber: Don't Catch This Ride
Uber's overvalued stock and heavy losses are enough to give an investors a case of motion sickness.
Uber's (UBER) - Get Report share price is down approximately 29% since its IPO in May 2019, while the S&P 500 is up nearly 8% during the same time period.
The ride-sharing company reports numerous metrics and strong accompanying rhetoric, but underneath all this, shareholders are is still left with a grossly overvalued stock.
Uber's story has positive aspects, as well as negatives, but on balance, investors should avoid this stock. Here's why:
The Good
Pushing aside Uber's loss of license in London announcement, which will no doubt have some impact on its future operations as the graph below demonstrates, Uber is attempting to turn a corner and is once more pointing towards to a strong growth asset:
If earlier in 2019, Uber's shareholders were wondering whether Uber's growth rates would be able to return to 20% revenue growth rates, today a very different narrative has evolved. Today's shareholders can expect Q4 2019 revenue growth to finish close to 40%, with strong momentum going into 2020.
Under The Hood, Heavy Losses
Uber touts strong improvement to its operating performance, noting that for 2019 its bottom line adjusted EBITDA figures will improve and hit approximately a $2.8 to $2.9 billion loss. 
Not only are these losses very significant, but that this implies for Q4 2019 its adjusted EBITDA figure is likely to minimally approximate $690 million EBITDA loss. In comparison with Q3 2019, this demonstrates that Uber's losses are showing no signs of slowing down.
What's more is that Uber's adjusted EBITDA figures include significant add-back expenses. A more realistic profitable figure can be ascertained from Uber's GAAP net loss, which for its trailing nine months points to $7.4 billion. Does this mean that Uber's GAAP net losses will finish 2019 at negative $8 billion? Or will they creep up slightly higher and closer to $8.5 billion?
For its part, Uber declares that shareholders need only to withstand a little more in the way of losses for the remainder of 2019 and throughout 2020, because starting 2021 Uber is expecting to reach "consolidated EBITDA profitability."
Balance Sheet Points to Trouble
Uber talks about its long-term opportunities to increase its competitive advantages, making it easier for drivers to get paid more quickly and help them save on gas or even to improve their insurance premiums.
But Uber's balance sheet shows a contrasting dynamic. Uber's balance sheet carries cash and equivalents reaching $12.7 billion as of Q3 2019, but this is now offset by $5.7 billion of debt. Further, what is particularly striking about Uber's debt is that notwithstanding an environment marked by abnormally low interest rates, Uber's interest rates sit from 6.1% to 8.1%.
Valuation - No Margin Of Safety
To charge that Uber offers investors insufficient upside potential is an understatement.
What Uber, in fact, offers is a very poor risk-reward balance, where its upside is largely capped, while the downside is very real and large.
Uber's P/Sales ratio of 3.9x does not scream out that it's an overvalued stock. Indeed, this figure is roughly in line with the multiple investors are happy to pay for its main competitor Lyft (LYFT) - Get Report .
However, I believe this does more to highlight investors' passion for ride-hailing companies than it does to point to an inherent margin of safety simply by showing that both these publicly traded companies are being richly valued.
Investors' enthusiasm for a sector with poor economics and heavy losses and a high share price are likely to be met with disappointment.
The Bottom Line
Uber is acknowledged by many to have been a failed IPO. While many shareholders remain bullish on the name in the hopes of a strong turnaround, I assert that its frail balance sheet, heavy losses and overvalued stock leaves investors with a likely misfire.