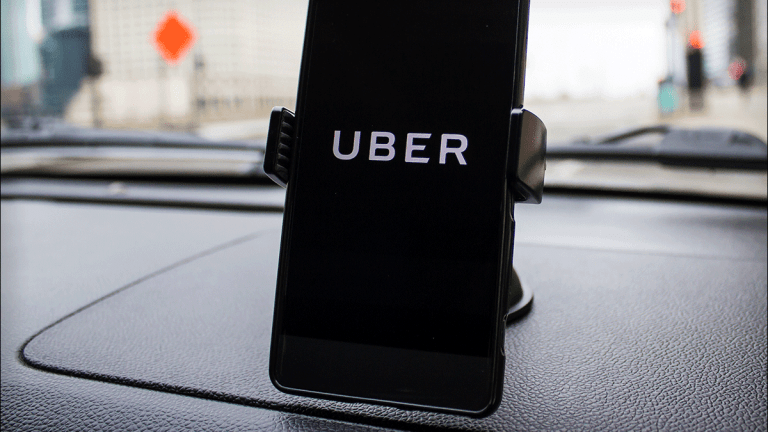 Uber Chief Product Officer Announces Departure
Chief product officer Manik Gupta is leaving the company, even as he is 'very bullish on Uber's future.'
Chief product officer Manik Gupta is leaving the company, even as he is 'very bullish on Uber's future.'
Manik Gupta, chief product officer for ride-hailing app operator Uber  (UBER) - Get Report , is leaving the company, noting to employees that now is a good time to take a break, even as he is "very bullish on Uber's future," a report said.
Citing a note written to the company's product team on Monday, TechCrunch reported that Gupta will be departing the ride-hailing and food-delivery company as of Dec. 13.
"After a few discussions with (CEO Dara Khosrowshahi) as well as with my family - and now that we've made it through the IPO and an important year for the company - I've made the tough decision to leave Uber," Gupta wrote in the note.
Gupta joined Uber from Alphabet's Google in 2015 as a senior director of the maps and marketplace product team. In November 2018, Gupta was promoted to chief product officer. Uber doesn't  have another chief product officer lined up.
The full note from Gupta to his team:
Team,

The end of November marks 4 years for me at Uber, and as we've been planning our strategy for next year, I've been doing my own personal 2020 planning. After a few discussions with Dara as well as with my family-and now that we've made it through the IPO and an important year for the company-I've made the tough decision to leave Uber.

I joined Uber to work on the fascinating problem of building a real-world, real-time marketplace, at global scale. I have had the privilege of being part of an amazing journey as we got to incredible scale across several businesses. I am truly proud of everything we have accomplished as a team. We have a strong product roadmap ahead of us and I continue to be bullish about Uber's future.

I am grateful for this team, who is hard at work building an amazing product experience for our users. This is a great opportunity for Dara to get even more involved in Product and, until he finds my replacement, my leads will report directly to him. Later this afternoon, Dara and I will host a Q&A with all of you to talk about the transition and the plan for the interim.

As for what's next for me, you only get a few moments in your life to take a break, and with the holidays coming up and before my son starts middle school mid-next year, I plan to spend some quality time with family and recharge before my next adventure.

I want to thank Dara for the opportunity to lead the Product team and drive the product vision at one of the most transformational companies of all time. Thanks to all of you as well for your partnership and for teaching me so much-I will always be cheering for you. I'm around until December 13th and hope to catch up with as many of you as possible. Thank you.

Manik
Uber has unveiled several new features and tools from Gupta's team over the past few months, including Uber Pro, Uber Rewards and Uber Money, a financial services platform offering.
Shares of Uber were up 1.2%, or 32 cents a share, at $27.07 in morning trading on Tuesday. The stock suffered a setback last week following news that New Jersey levied a $650 million tax bill on the company for unpaid unemployment insurance.