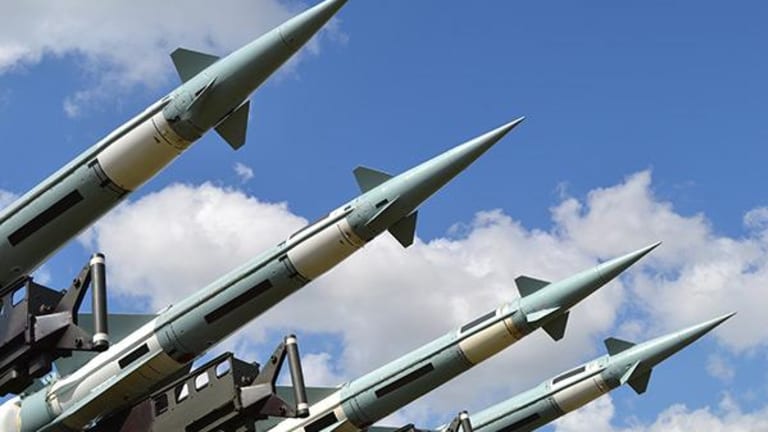 U.S. Tests Interceptor Missile Designed to Thwart ICBM Attack
The test happened in California.
The U.S. test fired an interceptor missile today from a base in California designed to thwart an intercontinental ballistic missile attack. The test comes just days after North Korea successfully completed its third missile test in recent weeks. 
The test was the first time the U.S. military has used a ground based interceptor against an "intercontinental class target," Fox News reported. 
President Donald Trump condemned North Korea's missile test on Twitter Monday, tweeting:
The results of Tuesday's test won't be known until Wednesday. 
Stocks have rebounded following a sharp sell off last week. Jim Cramer believes the rebound is real and gives investors advice on how to play the market going forward.