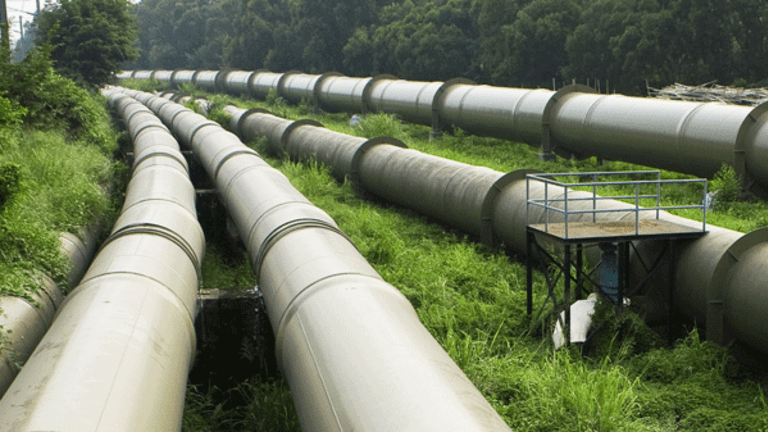 U.S. Pipeline Cos. Ready to Blow Past Regulatory Roadblock
The Federal Energy Regulatory Commission hasn't been able to approve new pipelines since Feb. 3, but a hearing is scheduled Tuesday to approve two nominees necessary for a voting quorum.
The Senate Energy and Natural Resources Committee will hold a vote on Tuesday, June 6, to confirm two nominees for the Federal Energy Regulatory Commission, a spokesman for the committee confirmed Friday.
The vote marks the next step in a lengthy process to restore a quorum to the agency, though U.S. pipeline companies are not out of the woods just yet as the final vote may be delayed by the full Senate amid increasing concerns over a perceived lack of bi-partisan representation on the committee. 
The regulator has been unable to fulfill many of its obligations since former FERC chairman Norman Bay stepped down on February 3.
Without a quorum, which requires three voting members, the commission has delegated some key functions to staff, but remains unable to approve certificates for the construction of natural gas pipelines. The delay has meant bad business for DTE Energy (DTE) - Get DTE Energy Company Report  andEnbridge (ENB) - Get Enbridge Inc. Report(formerly Spectra), which are both eagerly waiting on the commission to approve the path forward for their $2 billion NEXUS pipeline project.
DTE said in its Q1 earnings call that, though the company was looking forward to FERC approval, NEXUS's delayed approval wouldn't affect the company's long-term earnings guidance.
"The in-service date for NEXUS does not impact our 2017 earnings guidance," chairman and CEO Gerard Anderson said. "It won't affect our 2018 earnings guidance, and it has no impact on our long-term 5% to 7% earnings per share growth rate guidance."
FERC, which oversees the interstate transmission of oil, natural gas, and electricity, has also been left unable to approve mergers of public electric utilities. An industry source has told TheStreet that some electric utilities have been anxious to merge, but have been resorting to beneficial interest arrangements while the quorum has been absent.
Bloomberg reported that the delayed quorum has stalled $50 billion in energy projects, and the Interstate Natural Gas Association of America (INGAA) said the natural gas projects that have been delayed amount to $14 billion in capital expenditure.
"There are billions of dollars of new interstate natural gas infrastructure projects pending at FERC, and only FERC can authorize these," Natural Gas Supply Association President Dena Wiggins said in an email. "We can't know which of these specific projects that FERC staff have advanced to the point that they are ready for the Commission to vote on them, but the longer the lack of quorum drags on, the more projects will reach that point and the greater the impact on pending pipeline certificates."
A hearing for the two nominees, Neil Chatterjee and Robert Powelson, was held May 25, delayed by missing paperwork. Following the committee vote on Tuesday, which is expected to result in the approval both nominees, a vote from the Senate will be required. The full Senate vote is expected to be delayed by some Democrats amid concerns about the environmental impact of pipeline construction.
A source said Democrats might also be waiting for the Trump administration to name a Democrat as a nominee to the traditionally bipartisan commission. In his company's Q1 earnings call, DTE's Anderson said he believed Democrats would play a "constructive" role in the confirmation process.
A spokesman for Williams (WMB) - Get Williams Companies, Inc. Report, an Oklahoma-based natural gas processing, and transportation company, said the company was "anxious" for the Senate to confirm the two nominees.
"The authority delegated to FERC staff is vitally important, and they have issued many orders, but we value a fully functioning agency so that all pending matters can move through the process," spokesman Keith Isbell said in an email. "We applaud the job that Acting Chairman LaFleur has done to keep the agency working as well as possible, but fundamentally a quorum is needed."
In an email to TheStreet, Energy Transfer Equity (ETE) , said that the company had not yet been affected. Energy Transfer received FERC's approval to build their Rover pipeline Feb. 3, the day before FERC lost its quorum.
"[We] agree it is pertinent to fill the vacancies quickly so that FERC can continue to effectively review much-needed infrastructure projects that when developed will help our country meet its energy needs," the company said in the email.
A spokesman for Kinder Morgan (KMI) - Get Kinder Morgan Inc Class P Report said the company was in "good shape."
"We expect the two nominees will be confirmed before we need any new certificates," spokesman Dave Conover said in an email.