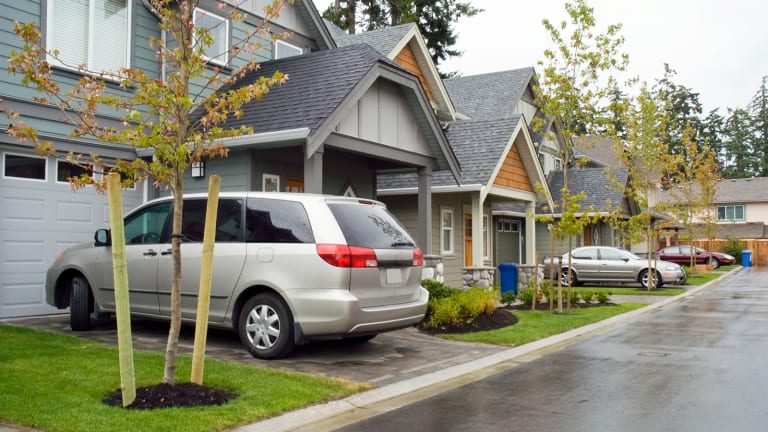 U.S. Home Values Rose Nearly $2 Trillion in 2017: Zillow
The total value of all U.S. homes is $31.8 trillion.
The total value of all the homes in the U.S. rose by $1.95 trillion over the past year to $31.8 trillion, according to Zillow Group Inc. (Z) - Get Report . 
Homes in the Los Angeles and New York metro areas are worth $2.7 trillion and $2.6 trillion, respectively, equivalent to the entire economies of the U.K. and France. 
The combined value of U.S. homes is 1.5 times more than the U.S. GDP and nearly three times as large as China's GDP. 
The greatest home value growth occurred in Columbus, OH, rising 15.1% to $152.3 billion. 
Renters spent a record $485.6 billion in 2017, an increase of nearly $5 billion from the previous year. 
San Francisco was once again one of the most expensive places to rent as renters there collectively paying $616 million more than Chicago renters, in spite of the fact that there are 467,000 fewer renters in San Francisco. 
More of What's Trending on TheStreet: