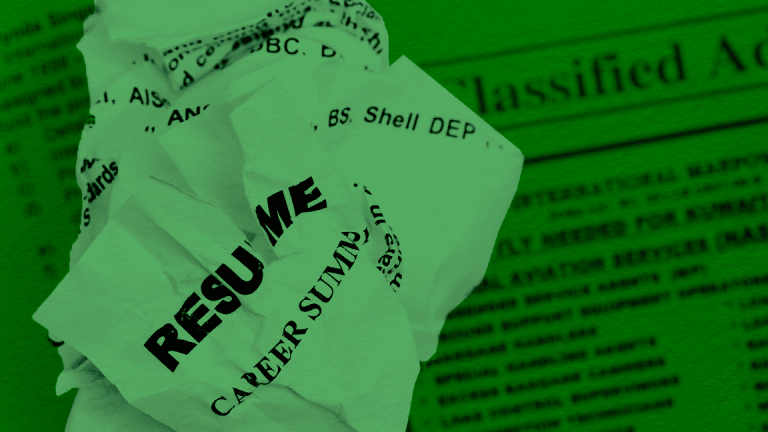 U.S. Adds 125,000 Private Sector Jobs in October: ADP
U.S. companies temper their hiring in October, according to a report Wednesday from payroll company Automatic Data Processing.
U.S. companies tempered their hiring in October, according to a report Wednesday from payroll company Automatic Data Processing -- a sign that the U.S. economy is beginning to feel the effects of slower economic growth elsewhere. 
Private employers added 125,000 jobs during the month, ADP said, matching economists' forecasts and above the revised 93,000 positions created in September, but still below the 190,000-plus pace recorded in August.
The report suggests that while U.S. economic activity remains robust, slower growth abroad is beginning to impact employers' hiring plans, in particular the still-ongoing global manufacturing recession, which so far has only had a limited impact on U.S. economic activity.
"While job growth continues to soften, there are certain segments of the labor market that remain strong," said Ahu Yildirmaz, vice president and co-head of the ADP Research Institute. "The goods producing sector showed weakness; however, the healthcare industry and midsized companies had solid gains."
Medium-sized businesses, those employing between 50 and 499 people, led the pace of hiring as their payrolls expanded by 64,000, according to ADP. However, September payrolls were revised down to 93,000 from 135,000 initially reported on Oct. 2. Goods-producing firms shed 13,000 positions last month, while service-providing companies added 138,000. 
ADP's report will likely be passed around the table at the Federal Reserve's Open Market Committee meeting, where policymakers are debating whether to cut benchmark lending rates a third time this year as insurance against a U.S. economic slowdown.
It also provides a window on what to expect this Friday, when the government reveals the official nonfarm payroll numbers for October.
"While the economy may be slowing and the manufacturing sector remains a known headwind for job growth (we look forward to PMI numbers on Friday), the job market continues to be resilient and as a result, we believe the consumer - which has been the key to the U.S. economy's growth - remains strong," Jim Cramer and the Action Alerts Plus team wrote following the report.
Economists are currently projecting that the Bureau of Labor Statistics report will reveal that 88,000 new jobs were created in October, down from September's 136,000 gain, based on a survey by data provider FactSet.
The unemployment rate is seen edging up to 3.6% after hitting a 50-year low of 3.5% last month. Average hourly earnings are seen increasing a moderate 0.2% monthly pace, or 3% year on year.