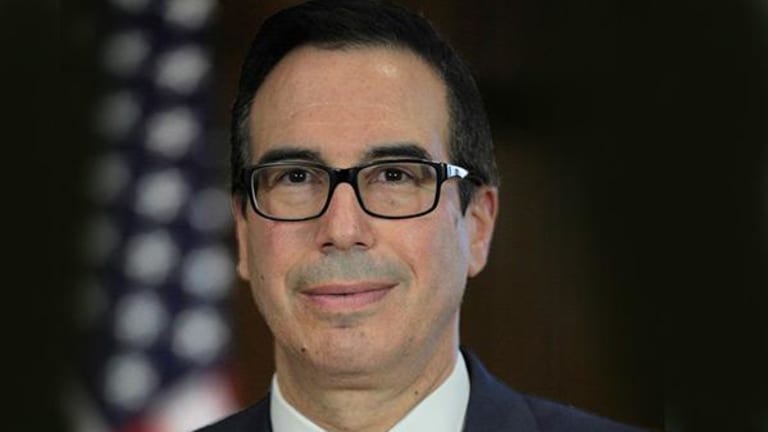 U.S. GDP Can Grow 3% a Year, Mnuchin to Tell Senate
Growth is contingent on tax and regulatory reform.
Tax and regulatory reform will allow the U.S. economy to grow at a 3% annualized rate, Treasury Secretary Steve Mnuchin will tell members of the Senate Committee on Banking, according to Reuters, which saw a copy of his speech ahead of time. 
"I believe that a goal of 3 percent GDP or higher economic growth is achievable if we make historic reforms to both taxes and regulation," Mnuchin will say. 
Mnuchin's outlook is more bullish than most economists who believe that the economy will grow at about a 2% annualized rate. 
Over on Real Money Jim Cramer give advice to investors looking at how to play the Trump Trade. Get his insights or analysis with a free trial subscription to Real Money.