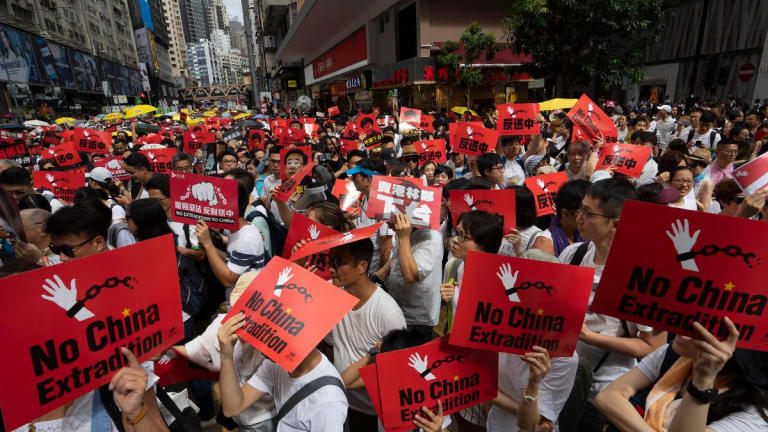 U.S. Futures Fall After House Passes Bill in Support of Hong Kong Protestors
Measure heads to Trump for signature, complicating efforts to reach a trade agreement.
U.S. stock futures and Asia markets were lower overnight in the wake of House passage of a bill supporting protestors in Hong Kong.
The measure passed overwhelmingly a day after the Senate approved the bill, which now goes to President Donald Trump for signing.
However, the bill is guaranteed to make efforts to reach a trade agreement with China more complicated, as authorities in Beijing have already condemned it as interference in the country's internal affairs.
Dow Jones Industrial Average futures were off 0.38%, S&P futures declined 0.43% and Nasdaq futures slid 0.49% in recent action.
In Hong Kong, the Hang Seng index fell more than 1% to 26,587.59. In Tokyo, the Nikkei 225 index fell 1.5% to 22,796.60. 
Hong Kong, a former British colony returned to China in 1997, has enjoyed autonomy from Beijing under the so-called one country, two systems policy negotiated with the UK. An attempt to impose extradition to the Chinese mainland earlier this year sparked months of protests and demonstrations that continue to affect Hong Kong.
Trump could decided to veto the bill, to allow it to become law without his signature or to sign it outright.