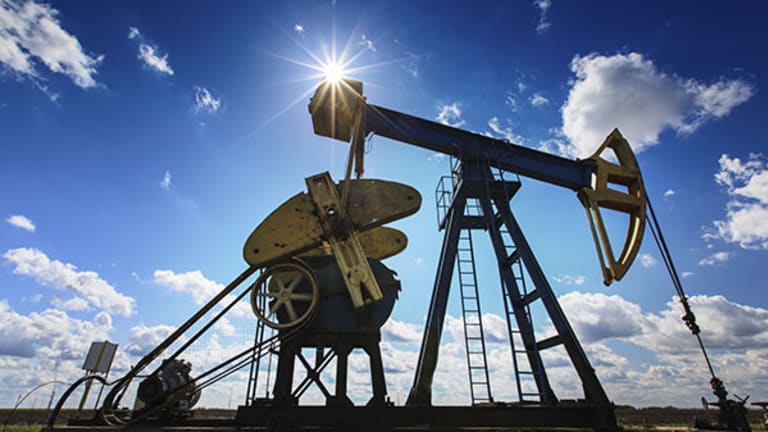 Trump's Presidency Already Has Solar, Utilities Stocks Reeling
Renewable energy players took a beating in pre-market trading Wednesday, while fossil fuels focused companies, which are not expected to be widely affected by a Trump presidency, were also slipping.
Oil and gas companies in the S&P 500 closed up Wednesday, while utilities, particularly those levered to natural gas, solar and other renewables, fell precipitously following a surprise presidential victory for Donald Trump.
The overall forecast for energy stocks under Trump's regime, particularly those levered to fossil fuels like coal and oil, is not terrible, given his view on reducing the regulations impeding companies within the industry.
Witness the Republican candidate's resounding victories in energy states like Texas, Oklahoma and West Virginia. 
The effects of a Trump presidency are widely debated, however, and thus tranches of the energy sector were split by noon Wednesday. 
Renewable energy-levered companies like solar power project developer First Solar  (FSLR) - Get First Solar, Inc. Reportand electric utility like Exelon (EXC) - Get Exelon Corporation Reportfellabout4.2% and 4.7% by Wednesday's closing bell, respectively. 
Meanwhile, fossil fuels focused players like Devon Energy (DVN) - Get Devon Energy Corporation Report ,Apache (APA) - Get Apache Corporation Report and Hess (HES) - Get Hess Corporation (HES) Reportall closed up between 2.5% and 4% the day after the presidential election.  
Integrated oil majors like ExxonMobil (XOM) - Get Exxon Mobil Corporation Report and Chevron (CVX) - Get Chevron Corporation Report, with refinery assets that are thought to potentially benefit from a Trump presidency, also finished the day in the green. 
And independent refiners were among the greatest gainers, with Valero Energy (VLO) - Get Valero Energy Corporation Report, Marathon Petroleum (MPC) - Get Marathon Petroleum Corporation (MPC) Report, Tesoro (TSO) and Phillips 66 (PSX) - Get Phillips 66 Reportwere all up between about 3% and 7% by the closing bell. 
Trump is thought by many industry followers to have the greatest potential to influence the regulatory environment for refiners, making it more favorable for these companies. 
And Trump has made a big pro coal push in states like West Virginia, likely playing a role in Consol Energy's (CNX) - Get CNX Resources Corporation Report9% surge Wednesday. The coal industry has been a longtime critic of an Obama administration under which regulations on coal-fired power plants' emissions have multiplied exponentially.
Renewed support for coal would likely be a negative for natural gas demand, however, likely helping to drag on shares of natural gas utilities and distributors like Sempra Energy (SRE) - Get Sempra Energy Report, which had slumpedabout 4.5% by the end of the day 
The initial reaction of many energy companies' stock prices is not unexpected as Donald Trump, which rode critical victories in battleground states like Ohio and Florida to secure his place in the White House in January, has promised to decrease regulation on energy companies.
The theory behind such regulation pullback may be that such measures would take pressure off these companies' balance sheets and bring jobs back to an industry that continues to struggle through a prolonged commodity downturn. 
On the other hand, the bludgeoning of renewable energy players like First Solar and solar panel and panel component manufacturers SolarEdge Technologies (SEDG) - Get SolarEdge Technologies, Inc. Report (closed down more than 5%) and SunPower (SPWR) - Get SunPower Corporation Report (finished more than 14% below its previous close), is to be expected as reduced fossil fuel regulations would hamper the ability of these companies to continue to grab up slices of market share in the U.S. power market. 
Moreover, many of these companies have manufacturing facilities in foreign countries like Mexico and Malaysia, and Trump has been a critical proponent of punishing those companies who move facilities out of the country for tax breaks.