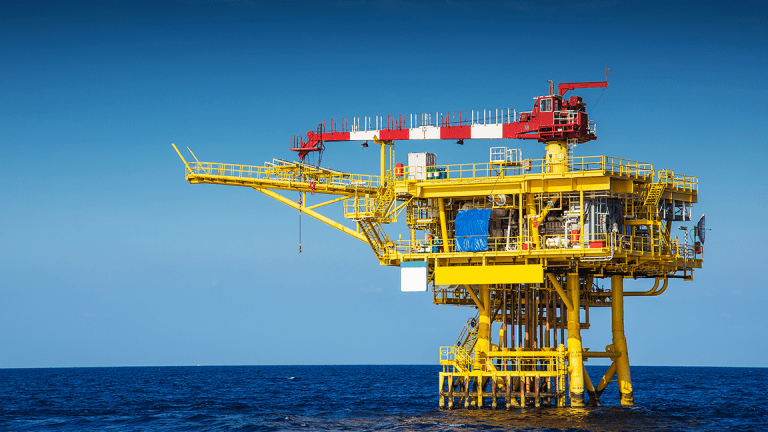 U.S. Oil Prices Dip After IEA Sees 'Roughly Balanced' Crude Markets in 2018
IEA sees "crucial" weeks ahead as OPEC prepares for key meeting in Vienna
U.S. oil prices drifted lower Thursday after the International Energy Agency said the global market for crude will remain "roughly balanced" next year.
In its regular monthly Oil Market Report from Paris, the group said that OPEC's commitment to holding production levels in place, and the "strengthened" relationship between Saudi Arabia and Russia ahead of the cartel's key November meeting in Vienna, likely mean that supply will remain largely predictable and that global demand will ease to around 1.4 million barrels per day next year.
"Taking 2018 as a whole, oil demand and non-OPEC production will grow by roughly the same volume and it is this current outlook that might act as the ceiling for aspirations of higher oil prices," the IEA said. "Leading oil producers will have looked at their market balances and probably drawn the same conclusion. The next few weeks ahead of the producers' meeting in Vienna will be crucial in shaping their decision on output."
"A lot has been achieved towards stabilising the market, but to build on this success in 2018 will require continued discipline," the IEA noted.
West Texas Intermediate crude prices for December delivery were marked 0.87% lower from their New York close and changing hands at $50.85 each by mid-morning in London. Brent futures contracts for the same month, the benchmark for global pricing, were seen 0.4% lower at $56.72 each. 
Prices were also pressured by yesterday's estimate of U.S. crude stockpiles from the American Petroleum Institute, which rose by 3.1 million barrels to just over 468.5 million. The Energy Information Administration will publish official figures later today.
OPEC itself sees higher crude demand in 2018 and warned that it wasn't convinced that its 2017 pact to take 1.8 million barrels from the market each day was having the desired impact on global supply. OPEC pegged daily demand next year -- for its crude alone -- at 33.06 million barrels, well ahead of the 31.87 million the IEA anticipates for the first nine months of 2018.
The fourteen members of the OPEC cartel will meet in Vienna on November 30, with many anticipating that the current agreement on output limits will be extended past the current March 2018 deadline.
"The supply forecast for next year will be revised downward if higher oil prices and lower costs do not materialize," OPEC said yesterday. "Oil prices are expected to remain at $50-55 in the next year. A rise above that level would encourage U.S. oil producers to expand their drilling activities, otherwise the lower prices could lead to a reduction in their capex."