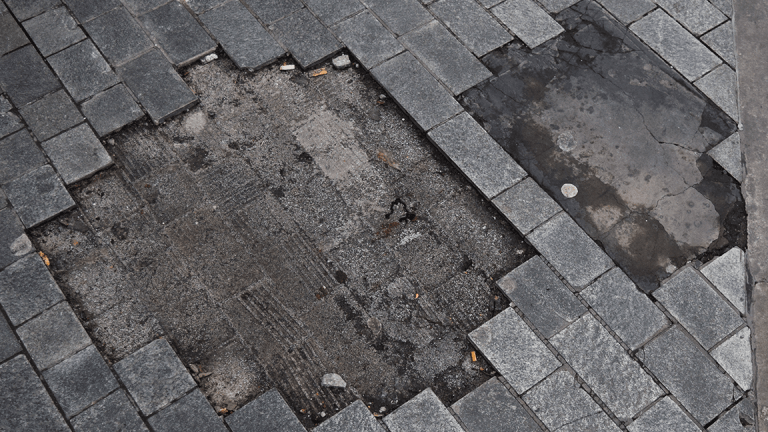 GOP Tax Plan Makes This One Industrial Stock a Must Own in 2018
Money flow has been strong for two months in U.S. Concrete. It may stay strong in light of Trump's tax plan.
I like U.S. Concrete (USCR) - Get U.S. Concrete, Inc. Report . 
We are talking about a firm here that is expected by analysts to show significant growth in both EPS terms as well as revenue, with or without a federal infrastructure build. The stock trades, even after last week's run, at just 17 times forward-looking earnings, and sports both quick and current ratios above 2, implying that at least for now, its debt levels will not be sneaking up on the company.
As you can see, money flow has been strong for two months, and really almost since mid-June. Still, until very recently, the stock traded sideways. The moving average convergence divergence (MACD) is emitting strong short-term signals, and relative strength is now approaching a short-term overbought condition.
You can see, painted by the red Fibonacci levels, that the $70 level has performed marvelously as support for this name, should there be a blood-letting as the news cycle evolves. That said, as someone who missed the move and would like to initiate a limited long position, given a chance, I would likely act if I were to see prices close to $78 by New Year's Day.
Potential first-line support in that spot can be projected through the blue pitchfork model, and currently backed up by the 50-day simple moving average (SMA). Short to medium-term performance will clearly be driven by the evolution of the news cycle for this name. I will not be getting too aggressive upon entry, not only for that reason, but also that would violate one of my core disciplines. Carry on.
(This is an excerpt from Stephen "Sarge" Guilfoyle's Morning Recon, which now appears exclusively on Real Money, our premium site for active traders. Click here for a free 14-day trial and receive Morning Recon every day, along with exclusive columns from Jim Cramer, James "RevShark" DePorre, technical analyst Bruce Kamich and more.)
More of What's Trending on TheStreet:
At the time of publication, Stephen Guilfoyle had no position in the securities mentioned.