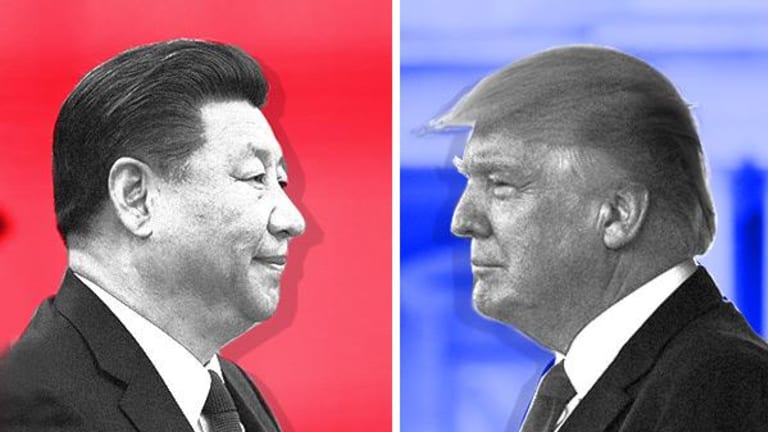 U.S.-China Trade Talks on Ice After Frosty End to 'Comprehensive Economic Dialogue' Summit
The world's two biggest economies can only agree to disagree.
U.S.-China trade talks ended late Wednesday in Washington with the cancellation of a joint press conference amid speculation that the two sides are growing further apart on issues such as market access, tariff reductions and caps on foreign ownership of Chinese companies.
The annual event, known as the Comprehensive Economic Dialogue, was expected to close President Donald Trump's '100-Day' plan to forge closer ties between the world's two biggest economies and narrow a trade deficit that swelled to $25.4 billion, the highest since October 2015, last month.  
China "acknowledged our shared objective to reduce the trade deficit which both sides will work cooperatively to achieve," the Treasury department said in a brief statement following the conclusion of the talks, a point that was reciprocated by China's U.S. embassy in Washington, which noted "significant progress" from the meetings.
Trump, however, was looking for a lot more after he hailed the "tremendous progress" gain from his two-day visit with China's President, Xi Jingping, in Mar-a-Largo earlier this year as the start of a new era in U.S.-Sino relations. 
One central area of disagreement rests on the repeated accusation that China, by far the world's biggest steel maker, has been "dumping" its excess product in U.S. markets and depressing prices for U.S. manufacturers. 
Trump said Wednesday that tariffs on imported steel "could happen" if his administration's 'section 232' review of the industry deemed them necessary for national security. The Commerce Department is expected to announce its findings on the review in the coming days.