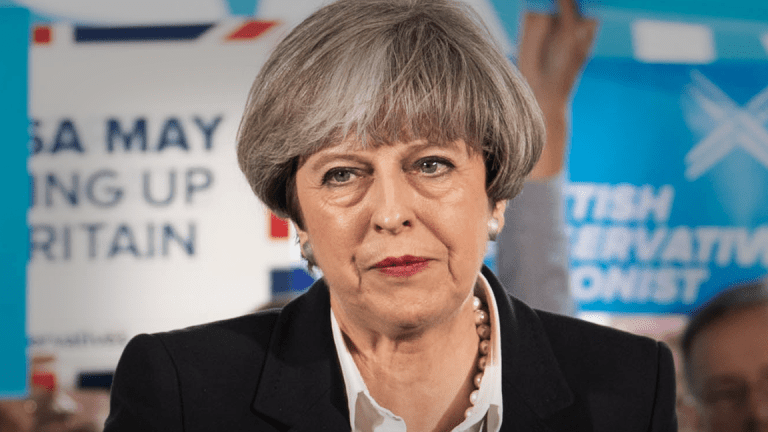 UK Security Officials Foil Plot to Assassinate Prime Minister Theresa May-Report
A plot to detonate a bomb at the gates of Downing Street and attack the Prime Minister has been prevented by police, according to multiple media reports, as Britain faces its worst security situation in more than 30 years.
U.K. law enforcement officials have arrested two men in connection with a plot to assassinate Prime Minister Theresa May, according to multiple media reports, as lawmakers challenge the country's anti-terror efforts in the wake of a string of attacks this year.
Sky News first reported the plot, which was said to involve at least two men, both of which are set to appear in Westminster Magistrates Court later Wednesday after being arrested on Nov. 28, and was significant enough to warrant a briefing of May's cabinet by MI5, the country's domestic security division.
Reports suggest the two men had planned to detonate a bomb outside the gates of Downing Street, the official residence of the Prime Minister, and subsequently attack May with a knife.
The pound, which has been under pressure of late owing to the latest snag in Brexit talks, extended it decline against to U.S. dollar following news of the plot and was last marked 0.6% lower at 1.3377.
Security officials have faced criticism from lawmakers in the past weeks amid a year in which 36 people were murdered by Islamic extremists in a series of unrelated attacks in London and Manchester, Britain's two biggest cities.
A government report found Tuesday that it was "conceivable" that the Manchester attack, which killed 22 people, including children, during an Ariana Grande concert in April could have been prevented had officials responded to prior intelligence.
Andrew Parker, who heads MI5, has described the current threat level as the most severe he's seen in at least three decades.