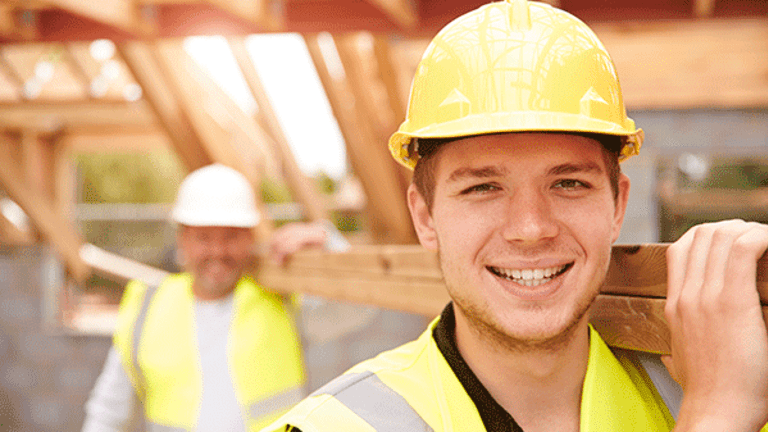 U.K.'s Persimmon Runs Out of Houses to Sell After Strong Quarter
The update sends shares in the home builder up sharply.
Shares in Persimmon (PSMMF)   rose sharply on Wednesday after the U.K. home builder disclosed it has run out of completed houses to sell and downplayed the impact of Brexit.
The house builder said that trading had been encouraging throughout the summer months, in the immediate aftermath of the June 23 Brexit referendum, as it reported strong customer activity so far this fall "in line with the traditional seasonality" of the market.
In a short business update, Persimmon said third-quarter sales were up 19% on a year earlier, while forward orders were 4% ahead, at about £757 million ($931 million).
The company said, "We are now fully sold up for the current year...The market has continued to benefit from resilient consumer confidence and strong lender support."
The stock rose by as much as 2.4% to reach 1,775.0 pence, in early trading, on a day when much of the sector was in the red. The shares are down by about 13% so far this year, with most of those losses coming in the wake of the June referendum.
Almost all of the U.K.'s residential construction firms have reported steady or positive trading since the referendum.
Wednesday's figures from Persimmon came after the Nationwide's October house price index showed month-on-month growth in U.K. home prices stalling, with annual price growth slowing to 4.6% from 5.3%.
Robert Gardner, Nationwide's chief economist, said, "While the economic outlook is uncertain, solid labor market conditions and historically low borrowing costs should provide support to buyer confidence."
Stability of house prices and the availability of mortgage credit are important for the economy given their ability to influence consumer morale.
U.K. home buyers have benefited from government subsidies in recent years, designed to make mortgage deposits more affordable, in the form of the Help to Buy scheme.
The scheme was announced by former chancellor George Osborne in the March 2013.
Within months of the announcement, forward-looking indicators of activity in the construction sector had risen to a six-year high, and consumer confidence and spending had increased sharply.
Wednesday morning's news on housing follows a string of positive trading updates from the banking sector, with both small and large banks reporting that consumer credit and mortgage demand have held up well during recent months.
It also comes after gross domestic product figures last week  showed U.K. economic growth held up better than expected in the third quarter, slowing to 0.5% from 0.7% in the second quarter.
Nonetheless, economists and analysts have warned that formal Brexit divorce proceedings, which are due to be begin next year, will hit growth harder.