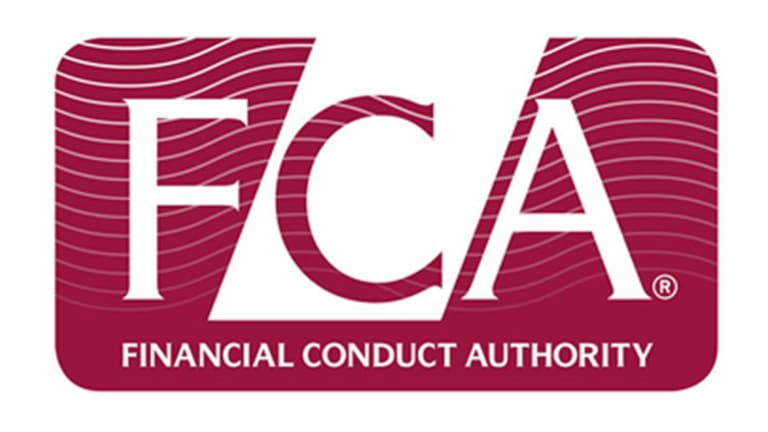 U.K. Market Watchdog's Rule Proposals Hit Retail Financial Services Stocks Hard
Retail financial services stocks fell sharply after the U.K.'s FCA unveils new rules to protect customers.
Retail financial services stocks fell sharply in London Tuesday after the U.K.'s market watchdog proposed new rules to protect customers and limit losses in volatile trading instruments. 
The Financial Conduct Authority wants to cap leverage offered to traders at 50:1 and at 25:1 for new clients. Such caps will mean traders may have to pay a deposit of between 2% and 4%, much higher than currently required across the market. The industry body has also proposed to implement lower leverage caps for different asset classes 'according to their individual risk'.
"The FCA's analysis of a representative sample of client accounts for CFD firms found that 82% of clients lost money on these products," the regulator said in a statement. "The FCA is therefore proposing a package of measures intended to enhance consumer protection."
IG Group (IGGHY) , the U.K.'s largest retail trading firm, saw its stock plummet by as much as 20% in early London trading to change hands at more than a two-year low of 607.0 pence. Shares in rival CMC Markets fell 25.6% to 136.16 pence. 
U.S.based firms will also be subject to the new rules, and with as much as 70% of group revenues being drawn from the U.K, Gain Capital (GCAP) - Get GAIN Capital Holdings, Inc. Report and FXCM (FXCM)   could be vulnerable to significant declines. FXCM stock closed 13.6% higher in New York on Monday, at $8.70, while Gain Capital was 5.1% higher at $4.84.
Currently there are no leverage caps for retail traders in the U.K and few restrictions on the kinds of products that consumers are able to trade, which has led to firms often providing leverage at levels of up to 500:1 - equating to a deposit rate of just 0.2% of notional value for each trade.
However, with leverage capped in the name of consumer protection, retail traders could now be forced to place more capital on account with their brokers, and also at risk, in order for them to continue trading.
The reforms may also give rise to the possibility that increasing numbers of retail clients will elect to be considered as professional clients by their brokers in order to circumvent the leverage caps and in doing so, will forego all of the regulatory protections afforded to retail traders.