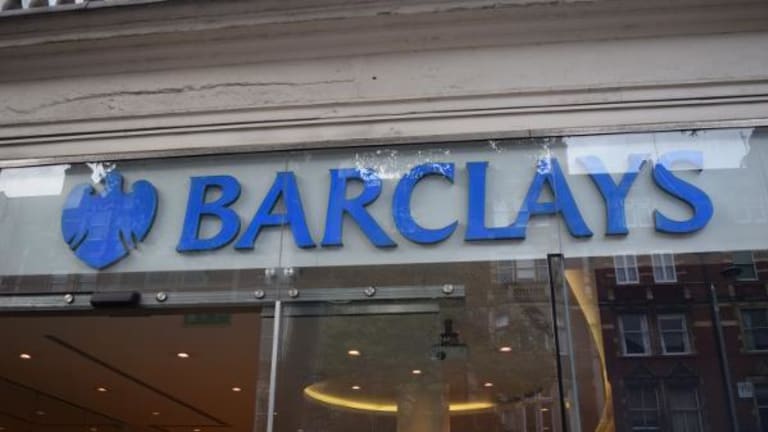 Financial Watchdogs Probe Barclays CEO Over Whistleblowing Investigation
Barclays CEO Jes Staley is being probed by the U.K.'s financial watchdogs over an internal investigation into whistleblowing.
Barclays (BCS) - Get Barclays Plc Report CEO Jes Staley is being probed by the U.K.'s financial watchdogs over an internal investigation into whistleblowing, sending shares down on Monday. 
Shares pared earlier losses to gain 0.12% at 927 BST changing hands at 215.5 pence, shares have lost 8% over the past three months.
The Financial Conduct Authority and the Prudential Regulation Authority have started investigations into Staley as to his individual conduct and senior manager responsibilities related to the bank's whistleblowing program and an attempt to try to identify a whistleblower.
It is also investigating the bank as to its responsibilities relating to the attempt by Staley to identify the individual in question.
The Barclays board on Monday said it became aware of the matter in early 2017 when the issue was raised by a concerned employee.
The board brought in an external law firm, Simmons & Simmons, to conduct a focussed investigation into the matter which was led by Sir Gerry Grimstone, the Deputy Chairman and Senior Independent Director. The board also notified the FCA and PRA.
The board concluded that Staley had "honestly, but mistakenly" believed he could identify the whistleblower.
The author of the whistleblowing letter has not be identified and Staley has apologized for the error, the board said Monday. However, Staley has been formally reprimanded and a "very significant compensation adjustment" will be made to his variable compensation award. The precise amount will be determined after the investigation by the FCA and PRA is complete.
"Taking into account both the circumstances of this matter and his otherwise exemplary record since joining Barclays, including contributing significantly to improvements in Barclays culture and controls, Jes continues to have the Board's unanimous confidence and it will support his re-appointment at Barclays Annual General Meeting on 10 May 2017," Chairman John McFarlane said in a statement.
The matter refers to two anonymous letters received by the board and senior management in June 2016 raising concerns about a senior employee who had been recruited earlier that year.
The letters raised concerns of a personal nature about the senior employee, Staley's knowledge of and role in dealing with those issues at a previous employer, and the appropriateness of the recruitment process followed on this occasion by Barclays.
Staley received assistance from a U.S. law enforcement agency in identifying the author of the letters.
"I have apologised to the Barclays Board, and accepted its conclusion that my personal actions in this matter were errors on my part. I will also accept whatever sanction it deems appropriate. I will cooperate fully with the Financial Conduct Authority and the Prudential Regulatory Authority, which are now both examining this matter," Staley said in a statement.