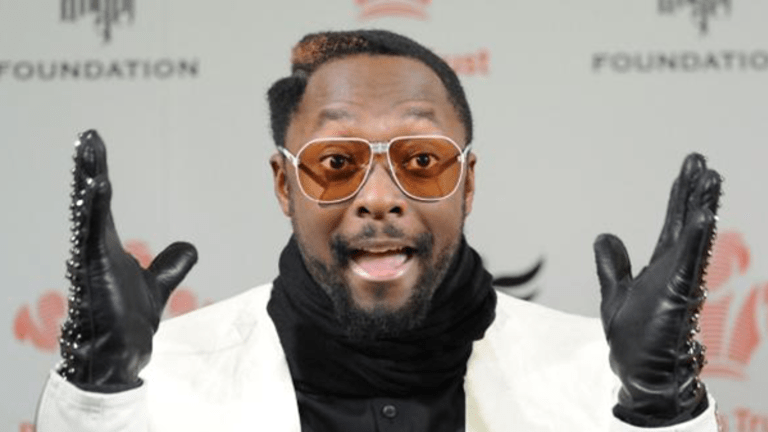 Atom Bank is adding some star power to its ranks - former Black Eyed Peas musician Will.i.am.
The U.K. challenger bank said it has appointed the rapper to the role of Strategic Board Advisor. In the new role Will.i.am will provide the bank "with an external perspective on culture, philanthropy and technology."
Celebrity appointments to boards can be rare, but they can also be beneficial: Weight Watchers International, Inc. (WTW) - Get Weight Watchers International, Inc. Report saw its share price double in the days after it announced Oprah Winfrey had joined the board and bought 10% of the company.
Atom promotes itself as the U.K.'s first digital only bank, offering saving products and mortgages through its app. The bank was founded by Anthony Thomas in 2014 and is headquartered in Durham, England.
It began taking on customers last year after it received its full banking license from regulators.
It has been reported that the rapper and judge on the U.K. version of the singing contest 'The Voice', may also buy a stake in the bank. Will.i.am has the option to acquire up to 3.55 million shares in Atom at £1.15 ($1.47) a share over a three-year period, Sky News reports.
"Like us, will.i.am believes that technology can better and simplify our lives, which is at the heart of all that we are passionate about at Atom. As we develop the range of products and services on offer to customers, will.i.am's unique view on the world and knowledge of future trends will be a great asset for us," Thomas said in a statement.
Commenting on the relationship, will.i.am said, "Our lives are faster than ever before, but the banking industry hasn't kept up. The scale of Atom's ambition to help people understand and manage their money better, and it's clever use of technology to give people an entire bank on their phones is awesome."
Atom Bank raised £83 million from major shareholders in early March in a bid to boost growth and roll of a range of new products. current accounts, debit cards, overdrafts are in the pipeline.
The bank has raised a total of £219 million capital raised to date. The latest round was backed by Spanish bank Banco Bilbao Vizcaya Argentaria SA, Woodford Investment Management and Toscafund Asset Management.
The recent fundraising bring BBVA's stake up to 29.5%.
"Atom has a lot of promise, with tremendous opportunities for growth. It allows BBVA to further its transformation and maintain its commitment to the British market," Javier Rodriguez Soler, global head, strategy and M&A, BBVA, said at the time.