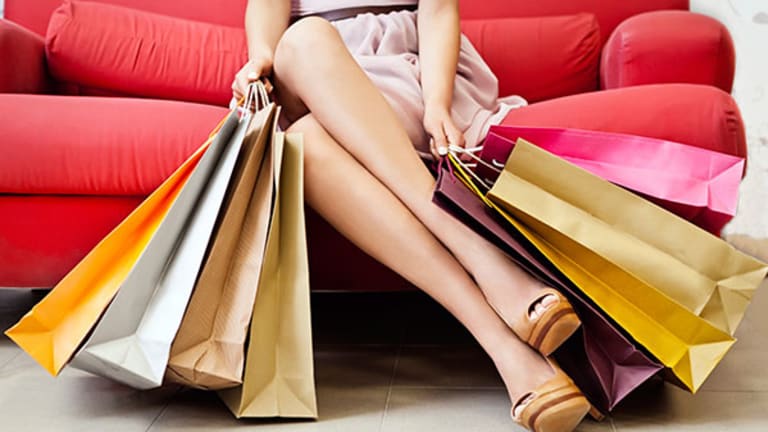 Consumer confidence in the Britain dropped to the lowest level in four months in April, according to a benchmark survey, as inflation, Brexit and now general election worries keep optimism in check.
GfK's long-running Consumer Confidence Index dropped on point to minus 7 in April, with four of the five measure decreasing in the month. The index came in at minus 6 in March and was minus 3 in April 2016.
The health of the U.K. economy will be revealed Friday when the U.K. will reports preliminary GDP for the first quarter. Growth in the quarter is expected to have been under pressure due in part to consumer spending and confidence. The rate of growth is expected to fall to 0.40% compared with 0.7% in the three months from October to December.
Consumers were must concerned about the 'General Economic Situation', which came in at minus 21 compared with minus 14 in April 2016.
Only the Major Purchase Index, which tracks if consumers will splash out on big items, was up in the month, increasing one point to 7 compared with March's readings of 6 and from 5 in April 2016.
GfK head of market dynamics Joe Staton said despite high levels of concerns about the economic situation this has not yet translated into a post-Article 50 downturn.
The U.K. still faces significant threats including an upcoming general election on June 8 and Brexit negotiations. Rising inflation is also a real concern. Inflation held steady in March at 2.3%, the Office for National Statistics said, but the April figure is expected to increase due to the timing of the Easter holiday this year.
"Consumers continue to remain positive about the state of their personal finances and even report that now is a good time to buy. But is this too good to be true? Is this simply the calm before the storm? Is pre-Brexit economic turbulence yet to really batter households?," Staton said. "That threat cannot be ruled out. But for the moment, consumer sentiment remains relatively buoyant as we enter our two-year window of renegotiation and navigate the run-up to the General Election."
This adds flames to the fire for many retailers, who have been struggling with rising inflation and waning confidence. U.K. retail sales fell more that expected last month, the ONS said.
Retail sales fell 1.8% in March, the ONS said, capping the worst three month period for the sector in at least seven years after a downwardly-revised reading of -1.7% for the month of February (from -1.4%).
The FTSE 350 Food and Drugs Retailer Index has lost 3.55% since the start of the year, compared with 1.23% rise for the FTSE 100.
Editors' pick: Originally published April 28.