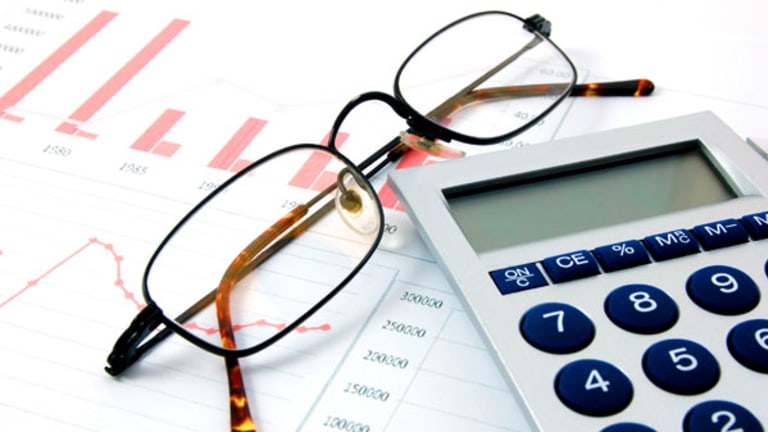 Two Pair Trades for Absolute Returns
Absolute returns hold out the promise of protecting capital while making money at the same time.
MINNEAPOLIS (Stockpickr) -- Initial public offerings provide interesting fodder for those interested in how stocks are valued in the marketplace. Generally speaking stock value is based on some sort of assessment of the value of a company's future prospects discounted to the present.
In the IPO, pure supply and demand of paper determines price. When a company makes shares available to the market, an underwriter calculates value and worth, making sure there are buyers at that specific price. Typically the underwriter will discount the value so as to support the stock in the market, guaranteeing the most buyers.
Such discounts are why the initial allocation of an IPO is such a hot commodity. In most cases, the stock will go up in value out of the gate, creating a quick profit for those lucky enough to be awarded shares.
>>Also:
5 Penny Stocks for Big Profits
I say "quick profit" because after the euphoria fades from an IPO, the focus turns to operating performance. All too often a stock will settle back to some level that is more reflective of that performance. Ultimately markets are indeed efficient.
Why is this so important?
Astute investors can capitalize on those moments after an IPO when the market is not efficient. Shares can be sold short knowing that paper bid up in price because of demand tends to fall. Future expectations fall far short, and investment losses mount.
Lately, the majority of IPOs are big losers for those buying shares in the early days of trading, while those short the stock can make some quick money betting on such an outcome.
>>Also:
3 Sin Stock Short-Squeeze Opportunities
Now we have the latest and greatest IPO in the form of
General Motors
(GM) - Get General Motors Company Report
. Over the last few weeks, the excitement for the offering grew to a fever pitch. In some ways, what has transpired can be viewed as nothing more than a state-sponsored Ponzi scheme.
The federal government is now in on the game. It is all very simple: the more excitement generated, the more dollars collected. Go, baby, go!
>>Also:
Good for the government, yes, but what about all those unsuspecting 401(k) investors blindly throwing money at this deal?
This thing all started with underwriters hoping for a price somewhere in the low $20s. For all we know, there may have been talk of bringing GM to market below $20 per share. I can only imagine what the Tea Partiers are saying here as we get another form of government market manipulation.
>>Also:
It's another screw job. Well, GM did indeed go to market at a price of $33 per share. After jumping higher at the open to $36, the stock settled to close at just over $34 per share. Not a bad start, but the short-term gains did not hold in a very strong market.
The stock is priced too high in my opinion, and I would use the excessive giddiness over the offering as an opportunity to short. For pair trade investors, the obvious long candidate is
Ford
(F) - Get Ford Motor Company Report
.
Unlike General Motors, Ford managed to survive intact without being taken over by the government. Since those dark days in 2008, the company has been on a tear, redeeming a management team that made some wise choices with respect to the cars it would sell in coming years.
>>Who Owns Ford?:
Despite its stock rising more than 10-fold over the last two years, there is still meat on the bone. Shares trade for just 8.5 times trailing earnings and less than 8 times forward earnings. The company is riding a wave of profit growth.
Absolute return investors would do well to go long Ford, the known quantity, vs. the hype and euphoria of General Motors.
>>Also:
10 Undervalued, Unloved S&P 500 Stocks
Bull markets can bring hype beyond IPOs. Hot growth stocks can often trade at nosebleed valuations when times are good. When times are not so good, those stocks can come crashing down.
The whole idea behind an absolute return strategy is to not get crushed when the bull music stops playing. In fact, big profits can be had when those rocket stocks do come crashing back to earth.One of the biggest winners in the current bull market is growth stock
Whole Foods Market
undefined
. Shares are up five-fold after plummeting below $10 per share in late 2008.
>>Also:
Top-Rated Food and Staples Stocks
Now with the economy supposedly recovering smartly, Whole Foods has found hopeful buyers -- so much so that shares trade for 32 times trailing earnings and 24 times forward earnings. Both numbers are steep in any kind of market.
Does the large valuation make sense in the current economy?
Consumers are supposedly cash-strapped. Shopping at Whole Foods is an expensive endeavor despite company efforts to make its products more affordable. I know firsthand that my bills go up when we shop at Whole Foods vs. cheaper alternatives.
>>Also:
3 Retail Stocks for a Consumer Rebound
The current market is about discounts and more discounts. That is where the growth is coming from now and in the foreseeable future. Paying a premium stock price for a seller of premium goods is risky at best.
I would short Whole Foods in a pair trade combo with the long side of the equation more suited to today's consumer. The best option in my opinion is
Target
(TGT) - Get Target Corporation Report
. The company is a big player in the grocery business, with more and more shelf space dedicated to food items.
>>Also:
5 Discount Retailers for Cash-Strapped Consumers
Shares of Target have not done nearly as well as Whole Foods in the last two years, perhaps rightly so. The company seemed to be wrongly positioned when the economy sank in 2008, with its hip goods at low price strategy.
Whereas low-price-only retailers fared a bit better, Target was caught flat-footed. That said, the company has pivoted nicely. At its current price, shares trade for 15 times trailing earnings and less than 13 times forward earnings.
>>Also:
With the company expecting a great holiday season, Target is a great long compliment to the short of Whole Foods.
To see these stocks in action, check out the
2 Pair Trades for Absolute Returns
portfolio.
-- Written by Jamie Dlugosch in Minneapolis.
RELATED LINKS:
>>Must-See Charts: Ford, Cisco, Regions
>>4 Defensive Stocks to Pad Your Portfolio
>>New Stocks the Gurus Are Buying
Follow Stockpickr on
and become a fan on
Facebook.
At the time of publication, author had no positions in stocks mentioned. Jamie Dlugosch is a founder and contributor to
MainStreet Investor
and
MainStreet Accredited Investor
. Formerly, he was president and CEO of Al Frank Asset Management. He has contributed editorially to
The Rational Investor
,
The Prudent Speculator
,
Penny Stock Winners
and
InvestorPlace Media
.