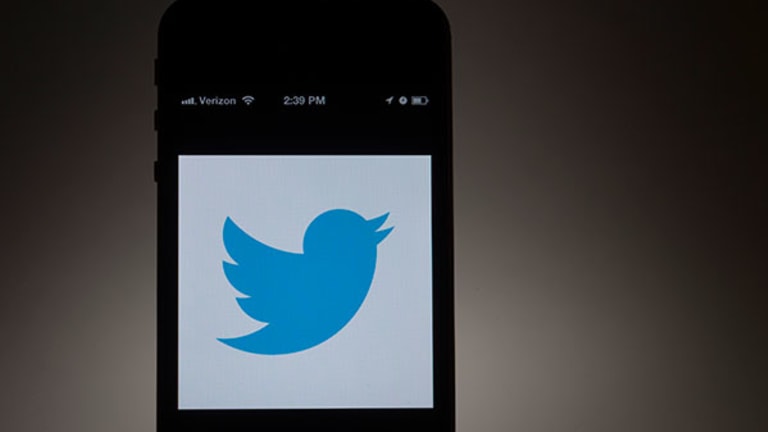 Twitter, Yahoo! and Regions Financial: Doug Kass' Views
Doug Kass shares his views on why he sold his Regions Financial shares and is scaling back his long positions on Twitter and Yahoo!.
NEW YORK (Real Money Pro) -- Doug Kass shares his views every day on RealMoneyPro. Click here for a real-time look at his insights and musings.
Oil's Not Well in the Energy Sector
Originally published at 10:06 AM EDT on October 23, 2015
The price of crude oil continues to fall -- now down a beaner to about $44 a barrel.
Lower crude was one of my negative market "tells" in the past, but that relationship has gone the way of the dodo bird.
Still, the energy sector is holding up surprisingly well after turning in a strong performance on Thursday.
That said, I wouldn't be buying oil stocks at this point. They seem to be discounting much-higher prices, which seem unlikely for now.
Position: None
Scaling Back My Twitter and Yahoo! Longs
Originally published at 1:24 PM EDT on October 23, 2015
I've reduced my longs of Yahoo! (YHOO) and Twitter (TWTR) - Get Free Report down to tag ends today as I continue my housekeeping.
I kept buying more of both stocks on weakness in September, but I continue to sell more of each on strength now.
That said, I'm keeping both stocks on my Best Ideas list for the intermediate-term reasons that I've previously cited.
Position: Long TWTR (small), YHOO (small), Short TWTR calls
Sold Regions Financial
Originally pubished at 1:20 PM EDT on October 23, 2015
I updated my take earlier this week on Regions Financial (RF) - Get Free Report , cautioning about the rise in operating expenses and nonperforming assets.
I also noted that my 12-month price target for the stock was $10 a share.
Well, RF has steadily rallied this week along with the rest of the market (especially the banking sector), so I've sold my long of the stock off today as it approached within 5% of my price target.
Position: None
At the time of publication, Kass and/or his funds were short TWTR calls and long TWTR and YHOO, although holdings can change at any time. Doug Kass is the president of Seabreeze Partners Management Inc. Under no circumstances does this information represent a recommendation to buy, sell or hold any security.