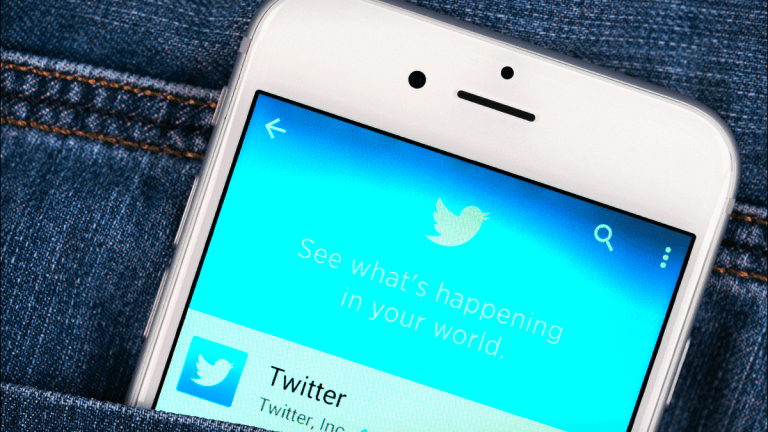 Twitter Slips After Top Analyst Turns Bearish on Growth
Evercore slashes its price target on Twitter to $25 a share, down from $42 previously and just a shade below the lowest price target among analysts covering the social media giant.
Shares of Twitter (TWTR) fell Thursday after a downgrade from an industry analyst who argued a more sober assessment is needed of the social media giant's long-term growth potential given tech issues it is scrambling to iron out.
Twitter's stock price fell 0.91% to $29.27 as Evercore analyst Kevin Rippey turned bearish on the stock and the company faced a potential black eye over a Saudi spying scandal involving a pair of former employees.
The Evercore analyst slashed his price target to $25 a share, down from $42 previously and just a shade below the lowest price target on the Street of $23, Bloomberg reported.
Twitter's earnings have benefited from "underinvestment" on the technology side, but those issues caught up with the social media company when it released its third-quarter earnings report last month, Evercore noted.
Twitter fell short of analyst expectations in both earnings and revenue, with the company blaming bugs in its marketing platform that hindered its ability to target ads and share data with advertising companies.
While Evercore's Rippey contended Twitter will be able to iron out these issues in coming quarters, the analyst also anticipates "R&D spend at rates faster than those of revenue."
"We had been overly optimistic on TWTR's long-term profit growth profile," the Evercore analyst wrote.
Meanwhile, Twitter faces a wave of bad publicity amid federal charges against a pair of former employees who allegedly helped Saudi officials gain sensitive, private information on dissidents who used the social media network.
In a statement, Twitter said it was aware of the "lengths" that "bad actors" will go to try and access private data and that it "limits access to sensitive account information to a limited group of trained and vetted individuals."