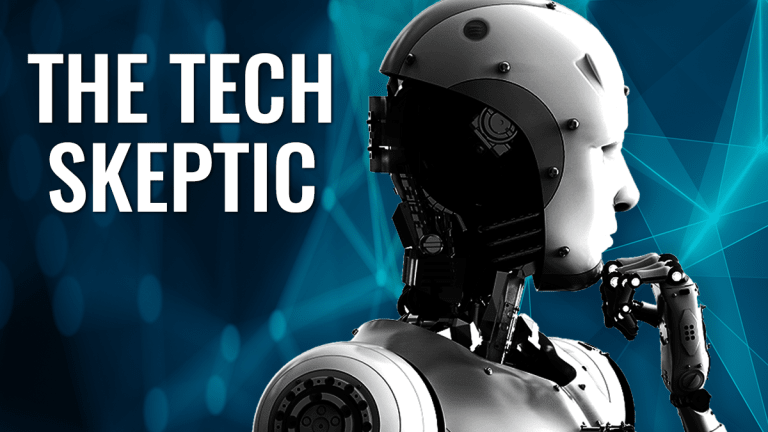 As the Game Streaming Wars Begin,Twitch Is Looking Like Amazon's Secret Weapon
With Google and Microsoft planning competing game streaming services, the market for games is about to get even more interesting. That's exactly why Amazon's Twitch deserves more of your attention.
The future of gaming is here. Almost. 
A brave new world of game entertainment is due to arrive at some point in 2019, according to Alphabet (GOOGL) - Get Alphabet Inc. Report and Microsoft (MSFT) - Get Microsoft Corporation Report . They're both working on cloud streaming services intended to transform the way games are played, breaking them out of consoles and PCs and making games playable on any device or browser.
From a technological point of view, streaming high-fidelity games through the cloud is an impressive feat that few companies would be capable of delivering. At GDC, Google executives explained that their Stadia offering is powered by a combination of Google Cloud, servers running custom GPUs made by AMD (AMD) - Get Advanced Micro Devices Inc. Report , lots of computing architecture, and an Internet connection. Microsoft, too, has touted its forthcoming XCloud streaming service, backed up by Azure and its Game Stack development kit. Both Stadia and XCloud are due out at some unspecified time this year. 
Certainly, the success of these efforts will depend on how effectively the tech giants can stitch together the technology, and whether they can deliver a seamless experience that won't induce any rage-inducing latency or graphics degradation. They'll also need a compelling catalog of game titles, likely through a combination of licensing through major studios, recruiting developers to build or modify games for the cloud environment, and original, platform-exclusive games.
But there's another factor to grapple with: Who has the most street cred with gamers, a demographic with well-established loyalties in the console era. 
Google executives made the case that it's YouTube. Touting the popularity of gameplay videos on YouTube, and the fact that many popular YouTubers are also gamers, Google hopes to convert YouTube game watchers into players by incorporating a "Play Now" button on to game streams.
Analyst Patrick Moorhead of Moor Insights & Strategy said that gamers won't necessarily flock to YouTube to play games.
"YouTube and Stadia need to think hard how they are going to capture the hearts and minds of gamers because they don't have them now," he said. Microsoft, needless to say, has gaming cred to spare through Xbox and Xbox live, and plans to put the Xbox community "in the cloud," to paraphrase one Microsoft executive. 
Amazon's (AMZN) - Get Amazon.com Inc. Report Twitch rules for real gamers, Moorhead added. And with Amazon reportedly planning its own game streaming service, the streaming site's untapped value could come into full bloom. 
Twitch, which Amazon acquired in 2014, doesn't seem like it has much to do with Amazon's core businesses, at first glance. It's a broadcasting site, a social community, and a game delivery platform rolled into one -- and at 15 million daily unique users and 3 million streamers, it's wildly popular in its own right. But it's also increasingly a profit engine that advances Amazon's other efforts in advertising, original video and more, according to D.A. Davidson analyst Tom Forte. 
"Twitch is one of the few assets that Amazon has that market underappreciates," he said. In a September 2018 whitepaper, Forte estimated Twitch's gross margins at 55%, second only to AWS, advertising and third-party retail sales. "I think that Twitch gives them another advertising content platform to monetize...Amazon is building a lot of video content, and i think they're it because they realize it's essential to move forward with their advertising efforts by leaps and bounds."
Either way, Twitch's clout with gamers can't be easily replicated, no matter how many servers, GPUs or edge sites one has at their disposal. 
"Other players in the Internet arena will make a concerted effort to imitate what they're doing," Forte speculated.
Twitch's popularity was apparent at GDC, with game developers packing into educational sessions focused on how to use the array of add-ons available to developers and Twitch streamers -- like prizes or interactive plugins allowing viewers to get involved in the gameplay -- that can make experience more engaging and fun. Although it hasn't said anything publicly a streaming service, it was also apparent that Amazon is assembling a cohesive games strategy that wraps together Twitch, AWS, the Lumberyard game engine, GameSparks developer platform and even Alexa.
Memo to investors: if you haven't yet found an excuse to dive into a Pokemon marathon or Apex Legends battle on Twitch, now might be a good time. 
Alphabet, Amazon.com and Microsoft are holdings in Jim Cramer's Action Alerts PLUS member club. Want to be alerted before Jim Cramer buys or sells GOOGL, AMZN or MSFT? Learn more now.
Will I Have Enough Money to Retire?
Want to learn about retirement planning from some of the nation's top experts? Join TheStreet's Robert "Mr. Retirement" Powell live in New York on April 6 for our Retirement Strategies Symposium. For a limited time, tickets are available for $99 for this full-day event. Check out the agenda, learn about the speakers and sign up here.