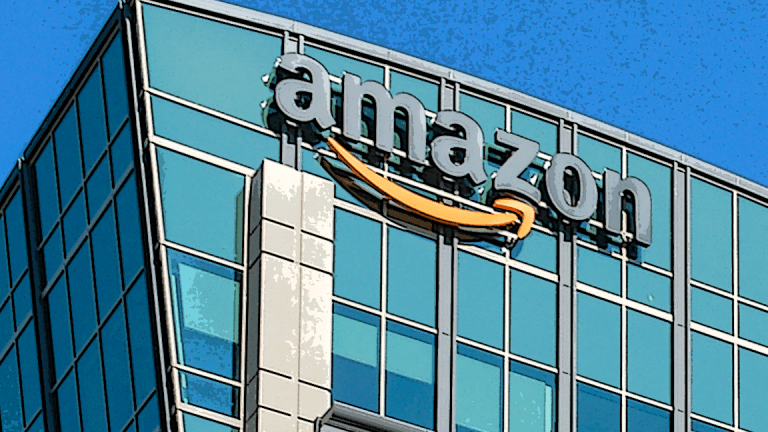 Turkey Currency Crisis? Who Cares - Check Out This Exploding Amazon Business
Turkey's currency crisis is getting downright ugly, and that should be a worry to investors. Amazon's advertising business is poised to haul in some serious dough by 2021. All eyes on Tesla, of course.
If only the market was showing as much fight as Tiger Woods did at the PGA Championship Sunday afternoon.
Alas it isn't, as investors have finally found an excuse (Turkey's currency crisis) to sell stocks near their record highs for the year. Unfortunately, the selling is unlikely to subside immediately as investors prepare for a late summer swoon. Remember, where there is smoke there is often fire.
"The decline in the U.S. stock market was relatively subdued on Friday, but history tells us that when currency crises take place...and volatility picks up in the currency markets in a big way...it's only a matter of time before it spills over into the U.S. stock market," cautions closely watched Miller Tabak strategist Matt Maley. "Therefore, those investors who think that this issue will slide off the stock market's back like an egg in a teflon pan...just like the trade/tariff issue has for most of this year...will almost certainly be disappointed eventually."
With the dollar breaking out to the upside on Turkey's currency meltdown, multinationals could already be in the hole with their third quarter profit guidance. If this currency contagion presses into early September, expect the earnings warnings to ensue mid-September ahead of October reporting season. 
Deep Thought
Start the Amazon (AMZN) - Get Amazon.com, Inc. Report to a $2 trillion market cap (current market cap: $920 billion) talk, too (TheStreet already started it on Apple (AAPL) - Get Apple Inc. (AAPL) Report months ago). Amazon has numerous profit centers that will only grow stronger in the decades to come. But there is one profit center that is pretty much pure profit that deserves the attention of investors right now.
Piper Jaffray estimated today that Amazon's advertising business will haul in $8 billion in revenue this year, contributing about $3 billion to operating profit. By 2020, Piper expects Amazon ad revenue of $16 billion and by 2021 and beyond, the business' sales could exceed that of Amazon Web Services. Amazon estimates that advertising is already a "multi-billion" dollar business for the company.
"Investors should be focused on Amazon advertising now; this is a major driver to results and valuation today and continuing in the coming quarters and years," senior analyst Michael J. Olson says.
Couldn't agree more, Mike. It pays to have a dominating online platform with an obsessed, high-spending customer base. What advertiser wouldn't want a piece of that pie as opposed to sticking an ad in the local newspaper. 
Around TheStreet
Always fun to see what pops into my inbox on Monday morning when everyone wants their news reported. Here's a dose of interesting. Based on the current pace, new research from Crypto Fund Research projects a total of new 165 cryptocurrency funds to start this year. In 2017, the number was 156. Everyone trying to pick the bottom in bitcoin, I suppose.
TheStreet's newsroom parsed Jim Cramer's latest Action Alerts PLUS member call for some investing wisdom -- it would be foolish not to, these calls are gold. Here are several pieces we crafted based on our learnings from the call. Be sure to tweet them @TheStreet and @JimCramer.
TheStreet's @JacobSonenshine dives into the bull versus bear case on Tesla (TSLA) - Get Tesla Inc Report going private. Timely debate with news on Sunday that Saudi Arabia was interested in helping to take Tesla private.
Our @AnnieGaus crushes it in her latest "The Tech Skeptic" column, looking at whether Facebook (FB) - Get Facebook, Inc. Class A Report could successfully monetize Messenger. Check out her slick video discussing the analysis.