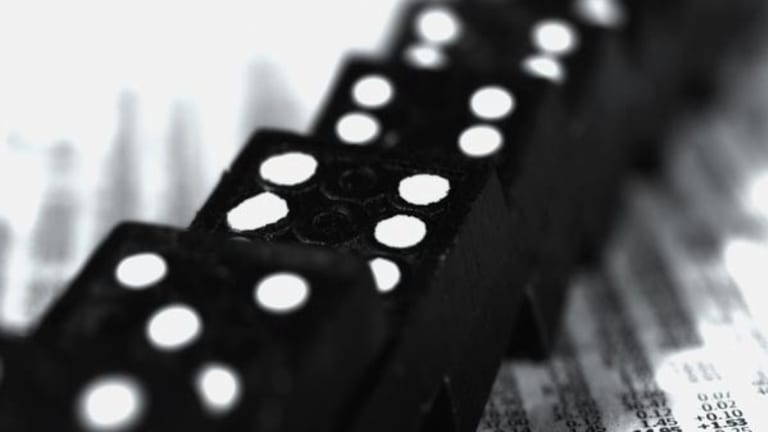 Tuesday's Late Winners & Losers
Texas Instruments was among the losers in after-hours trading Tuesday.
Inhibitex
( INHX) ranked among the winners in a relatively quiet, mixed after-hours session Tuesday.
Shares of the Alpharetta, Ga.-based biotech company jumped 7.6% on word it will exclusively license HIV-fighting drugs from the University of Georgia Research Foundation. Financial terms weren't disclosed, but Inhibitex will get an upfront fee, future milestone payments and royalties on future sales. Shares gained 10 cents to $1.41 in recent late trading.
UTStarcom
(UTSI) - Get Free Report
was also in the green after striking a "multi-year, multi-million dollar contract" with Bell & Tell, which will use the Alameda, Calif.-based company's Gigabit Ethernet Passive Optical Network and voice over Internet protocol, or VoIP, technologies to offer bundled voice-and-data services in Pakistan. Specific terms weren't disclosed. Shares jumped 4.8% to $2.83.
Texas Instruments
(TXN) - Get Free Report
traded lower, however, after
tightening its third-quarter sales forecast. The Dallas-based chipmaker now expects revenue of $3.56 billion to $3.72 billion, vs. the prior forecast of $3.49 billion to $3.79 billion. Analysts are looking for $3.66 billion, per Thomson Financial.
Excluding a 2-cent gain from the sale of its DSL equipment business to
Infineon
( IFX), TI expects earnings of 47 cents to 51 cents a share, compared with 46 cents to 52 cents a share previously. Shares were off 77 cents, or 2.2%, to $34.95.
Majesco Entertainment
(COOL)
, meanwhile, slid 15.3% to $1.60 in very light trading after the video-game publisher reported a non-GAAP loss of 7 cents a share in the fiscal third quarter, compared with a loss of 10 cents in the same period last year. Analysts expected a loss of 5 cents a share.
The Edison, N.J., company also sliced $6 million off its 2007 sales forecast, to $50 million to $53 million. That falls at least $7.7 million short of Street predictions.