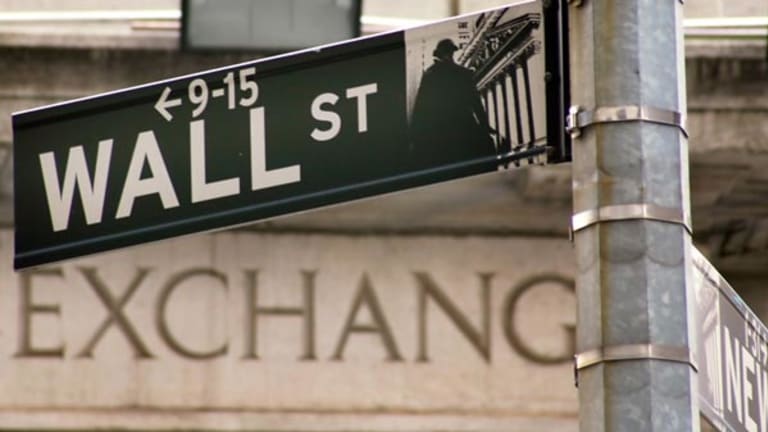 Tuesday's Late Winners & Losers
Semtech climbs on an earnings beat.
Stocks lifted somewhat after the market's astonishingly low finish Tuesday, and one of the biggest winners was
Semtech
(SMTC) - Get Semtech Corporation Report
, which jumped 8.2% on better-than-expected results.
The Camarillo, Calif., semiconductor company posted a fiscal second-quarter profit of $12.5 million, or 18 cents a share, (non-GAAP) on revenue of $67 million. On average, analysts polled by Thomson Financial were looking for just 14 cents a share on $63 million in revenue. Shares climbed $1.30 to $17.15.
Fellow tech stock
Seagate Technology
(STX) - Get Seagate Technology PLC Report
, a hard-disc-drive maker based in Scotts Valley, Calif.,
vaulted its fiscal first-quarter earnings guidance range by 22 cents to between 62 cents and 66 cents a share. That's at least 19 cents above the mean Wall Street target. Shares climbed 5.5% to $25.80.
And San Diego's
Accredited Home Lenders
(LEND) - Get Amplify CrowdBureau Peer to Peer Lending & Crowdfunding ETF Report
gained on word Lone Star again extended its buyout offer for the subprime-mortgage lender, as required under the relevant merger agreement. Lone Star once again reiterated Accredited's continued "failure to satisfy" all of the conditions of the agreement, even though it has now received tendered shares representing some 74.2% of the company. At the time of the last extension, that ratio was at around 43%. Accredited shares leapt 8.9% at $6.36.
But
PDL BioPharma
(PDLI) - Get PDL BioPharma, Inc. Report
was among Tuesday's postbell losers, plunging 17% after saying it plans to end its pivotal trial program for its proposed ulcerative colitis treatment, Nuvion. The Fremont, Calif., biopharma said this will be part of a
larger refocus on cancer and select immunological diseases. Shares lost $4.01 to $19.59.
RAM Reinsurance
(RAMR)
, meanwhile, continued its late regular-session slide on word Chief Financial Officer Rick Lutenski will resign effective Sept. 29. The Bermuda-based firm sank another 1.9% to $8.10 after plunging late in the trading day to close the regular session off more than 20%.