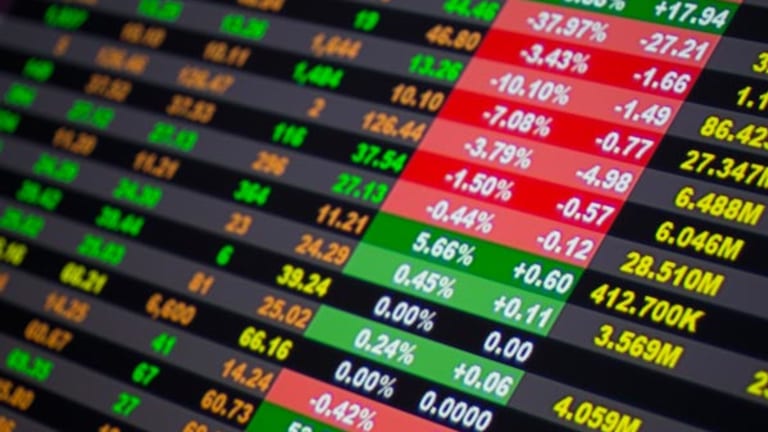 Tuesday's Late Winners & Losers
Novatel Wireless climbs after swinging to a first-quarter profit.
Novatel Wireless climbs after swinging to a first-quarter profit.
The tech sector ramped up postbell issuance of first-quarter results again on Tuesday, propelling a large chunk of the major late movers.
Novatel Wireless
(NVTL)
was one of the winners in that regard, climbing 4.2% to $19.50 after
swinging to a first-quarter profit
and raking in sales of $109.8 million. That revenue figure is 173.5% higher than last year and about $11.5 million more than analysts' had been expecting, according to Thomson Financial.
California's
United Online
(UNTD)
was another big tech gainer after coming in above two analysts' estimates for first-quarter income and sales. It also offered higher revenue targets for the second quarter and all of 2007. Shares of United, which operates Internet-service providers NetZero and Juno, jumped 6.3% to $15.35 in recent extended trading.
Business-software firm
Navteq
(NVT) - Get Report
, based in Chicago, rose 3.4% to $37.05 after scorching past analysts' first-quarter targets.
Atmel
(ATML)
, a San Jose, Calif., semiconductor company, said first-quarter sales came to $391.3 million, which
edges out Street targets
. Shares added 1.9% at $5.41.
Elsewhere,
PC Mall
( MALL) surged 19% to $12.40 after the small-cap computer-parts retailer swung to a first-quarter profit of 14 cents a share from a small year-ago loss.
General Cable
(BGC)
of Kentucky, which makes fiber-optic wire and cable products, posted $1.01 per-share earnings (excluding items), vs. Wall Street's 76-cent average call. Shares were up 5.1% to $60.46.
Also rising on positive first-quarter results were fast-food chain
Chipotle Mexican Grill
(CMG) - Get Report
of Denver -- recently up 5.1% to $69.65 -- and Californian medical-equipment maker
Accuray
(ARAY) - Get Report
, which was recently adding 2.2% to $23.75.
On the losing side, however, was video-software developer
DivX
( DIVX). The San Diego-based company plunged 14.3% to $17.15 after reporting first-quarter income of a dime a share, which slipped a penny from a year ago and missed the mean Street target by 4 cents.
Another tech stock on the decline after hours was
Sonic Foundry
(SOFO)
, a small application-software company that widened its fiscal second-quarter loss to $1.9 million, or a nickel a share, from 3 cents a share last year. Shares of the Madison, Wis., company were lately plunging 75 cents, or 20%, to $3.
Santarus
(SNTS)
was also on the downswing after reporting a lower-than-expected bottom line. The San Diego-based drugmaker narrowed its first-quarter loss to 32 cents a share from 45 cents last year, but analysts were seeking a downside of just 29 cents. Shares were falling 66 cents, or 8.3%, to $7.26.