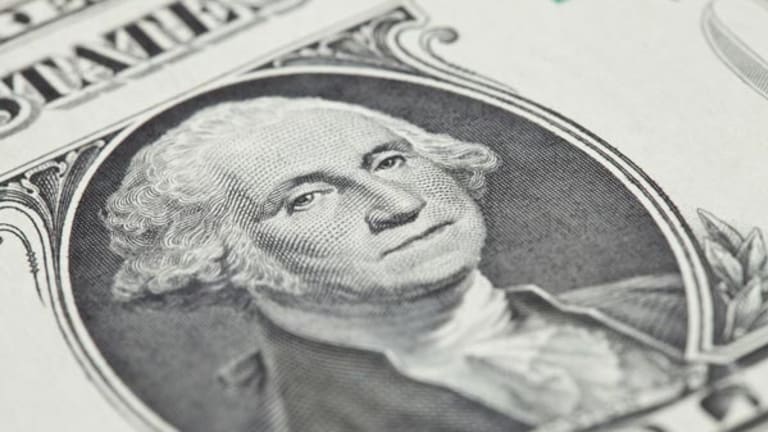 Tuesday's Financial Winners & Losers
Bond insurers rise on the hint of separating product lines.
Financial stocks managed to keep a grip on positive territory Tuesday amid some more signs that bond insurers may be set to make a steady, if painful, recovery. The NYSE Financial Sector Index was up 0.2% at 7,435.03.
Reports have surfaced indicating that
MBIA
(MBI) - Get Free Report
and
Ambac
( ABK), the world's biggest bond insurers, might each split themselves into two parts -- healthy (municipal bonds) and ill (subprime-related).
As New York Insurance Superintendent Eric Dinallo announced on Friday,
Financial Guarantee Insurance
has already expressed an
intention to split following Dinallo's
suggestion to that effect. Last week, Dinallo said his interest in the viability of the bond insurers was "not for their own sake, but to protect first policyholders and second the markets and broader economy," according to his prepared testimony on Capitol Hill.
For its part, New York-based MBIA announced today that it
brought in former CEO Jay Brown, who in turn informed
Bloomberg
of the possibility that his company might follow FGIC's lead. Brown, who had had an 18-year history with the company when he retired in 2004, replaces the departing Gary Dunton as the firm desperately attempts to retain its crucial triple-A ranking at the major credit agencies following the devastating effects of exposure to subprime mortgages.
Ambac, which faces similar problems and was
downgraded by Fitch last month, enjoyed a morning climb after
The Wall Street Journal
reported that the company might also
split itself in two on the heels of a possible $2 billion cash-boosting. The latter plan would involve the New York firm selling equity to existing investors at a discount, said the
Journal
, citing people familiar with the matter. Earlier this month, news also emerged indicating that a bank consortium might
bail it out.
Still, Ambac shares retreated 1.7% to $10.05, and MBIA was off 2.8%.
Blackstone
(BX) - Get Free Report
and
PMI
( PMI), which are among FGIC's major investors, were down 3.1% and up 4.6%, respectively.
Elsewhere,
Credit Suisse
(CS) - Get Free Report
shares slid 4.9% after saying corrosive first-quarter market conditions have pulled down its structured-credit-trading business income by about $2.85 billion, meaning roughly a $1 billion reduction in net income, though as of right now it still expects profitability. It also told the
Associated Press
that it has suspended some of its traders in connection with the prior overvaluation. Shares of the Swiss bank gave up $2.05 to $48.83 on the NYSE.
TradeStation
( TRAD), meanwhile, lost ground after estimating first-quarter income at 16 cents to 19 cents a share -- at least a penny below the consensus analyst estimate from Thomson Financial -- while pegging full-year guidance toward the low end of expectations. The Florida-based online broker also met fourth-quarter targets with 21-cent EPS, but shares were still down 25 cents, or 2.4%, to $10.12.
In M&A news,
Morgan Stanley
(MS) - Get Free Report
trailed 1.7% lower to $41.60 after agreeing to buy
Citigroup
(C) - Get Free Report
Japan's headquarters for an undisclosed sum. And Australia's Macquarie Private Capital said that
Bear Stearns
( BSC) has made it a takeout offer worth around $106.2 million (A$115.5 million) in cash, or some 98 cents per Macquarie security. Bear shares fell 3.5% to $79.87.
Meanwhile, fellow New York broker
JPMorgan Chase
(JPM) - Get Free Report
said it will commit at least $750 million for a
major expansion into private-equity investing in Asia.
And
BlackRock
(BLK) - Get Free Report
stayed in the red even after denying some damaging rumors in declaring that it "has no material exposure or losses related to either subprime assets or CDO
collateralized debt obligations investments." The New York-based brokerage added that it's "not aware of any Department of Justice investigation relating to BlackRock." Shares made a substantial recovery from their morning plunge, but fell $7.25, or 3.7%, to $188.53.
On the other hand, U.K. banks were jumping on the NYSE following this weekend's news that the British government will nationalize the struggling
Northern Rock
while a permanent buyer is sought.
Barclays
(BCS) - Get Free Report
, which today reported that its 2007 profit dipped 3% year over year to some $8.61 billion (4.42 billion British pounds), leapt 9.5% to $37.37.
HSBC
(HBC)
rose 1.5% to $73.39, and
Lloyds
(LYG) - Get Free Report
bounced 7% at $33.73.
And
CapitalSource
(CSE)
tacked on 2.8% at $16.90 after the Maryland-based lender announced that its board has authorized cancellation or renegotiation of its proposed cash-and-stock buyout of
TierOne
( TONE), which last May was valued at roughly $652 million. CapitalSource cited a provision in the agreement that allows either company to "unilaterally" terminate the merger after Feb. 17.
But TierOne "reaffirm
ed its commitment" to closing the deal, saying that it's currently "awaiting additional comments" from regulators. Its shares plunged $2.29, or 13.2%, to $15.11.