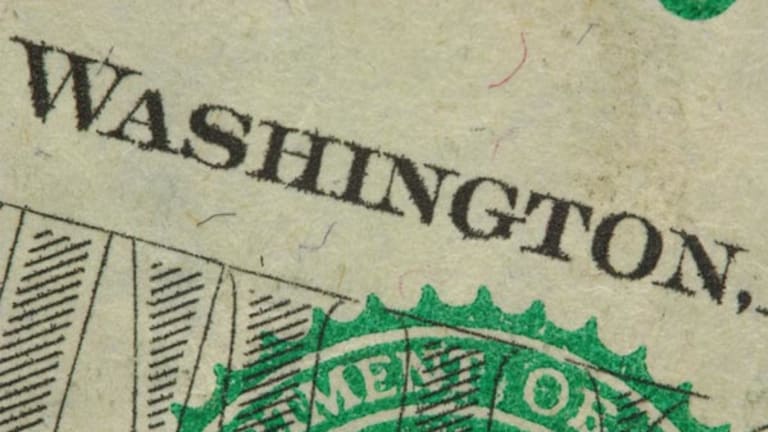 Tuesday's Financial Winners & Losers
Sallie Mae gets a bad grade from S&P.
Most financial stocks were drowning Tuesday as subprime sludge continued to encroach on the sector.
Standard & Poor's, for instance, mainly cited lingering credit-market jitters in
downgrading student lender
Sallie Mae
(SLM) - Get Free Report
to triple-B minus -- just one notch above junk status -- from its prior triple-B plus rating. Those fears, said S&P, should spur funding costs ever upward.
Also worrying is a $30 billion revolving loan that the Reston, Va., firm had obtained in connection with its failed
$25 billion takeout by a J.C. Flowers-led group last year. Sallie has gotten commitments for loan repayment but, as of yet, no completed refunding. The stock was falling $1.04, or 4.9%, to $20.42.
Goldman Sachs
(GS) - Get Free Report
lost 4.1% to $192.67, meanwhile, after the New York brokerage was cut to perform from outperform at Oppenheimer. The analyst said that, though Goldman has been an outstanding performer over the past couple of years, it probably wouldn't substantially outshine its peers in the coming year, according to
Reuters
.
And
Wachovia
(WB) - Get Free Report
, of Charlotte, N.C., lost more ground despite professing that it likely wouldn't suffer any further from its exposure to struggling financial guarantor BluePoint Re, a $300 million investment that was substantially all written off in its 2007 results. On Friday, Moody's put Wachovia on review for a possible downgrade due to the exposure. Shares of the bank were down 3% to $34.46.
All of that weighed on the
NYSE
Financial Sector Index, which was lately plunging 253.77 points, or 3.2%, to 7,694.87. The KBW Bank Index lost 2.3% to around 90.
Elsewhere, Meriman Curhan Ford started coverage on
optionsXpress
( OXPS), a Chicago-based online broker, with a sell rating. Shares were off $1.30, or 4.9%, to $25.43.
In earnings,
NYSE Euronext
(NYX)
slid 10.3% to $74.23 even though it
met fourth-quarter expectations with surging non-GAAP income of $175 million, or 66 cents a share. That gives effect to the Big Board's merger with Euronext as if it occurred at the beginning of the year-ago period, and excludes merger-related costs and other one-time items.
And asset manager
Principal Financial Group's
(PFG) - Get Free Report
fourth-quarter operating income dropped 10.4% from last year to $225.8 million, or 86 cents a share largely thanks to difficulties in its health-insurance division. That widely misses the Wall Street consensus of $1.01 a share, as per Thomson Financial. Shares of the Des Moines, Iowa-based company gave up $4.96, or 8.3%, to $54.85.
Boutique investment bank
Keefe Bruyette & Woods
(KBW)
posted fourth-quarter non-GAAP earnings of 17 cents a share -- exactly half of what the Street had expected -- and
CME Group
(CME) - Get Free Report
missed slightly with revenue of $529.5 million. Even though CME income of $3.77 a share beat by 15 cents, the Chicago exchange's stock was losing 4.2% to $593.12. KBW shares sank $2.88, or 10.7%, to $24, in recent trading.
On the other hand,
Thornburg Mortgage
( TMA) added 5% after the Santa Fe, N.M.-based mortgage lender
made good on its December
promise to deliver a fourth-quarter profit. Thornburg posted earnings of $44.8 million, or 33 cents a share -- 41.7% lower than last year, but up from an
enormous third-quarter loss of $1.08 billion. Analysts had sought 27-cent EPS. Shares were rising 98 cents to $20.79.
New York mortgage investor
Annaly Capital Management
(NLY) - Get Free Report
meanwhile said its fourth-quarter profit shot up 41.2% year over year to $152.9 million, or 37 cents a share, sending shares up 4.6% to $20.72.
Axis Capital
(AXS) - Get Free Report
reported operating income of $1.83 a share, which beats the Street's consensus by 29 cents, and fellow Bermuda insurer
PartnerRe
(PRE)
likewise beat handily with $4.55 operating EPS. Analysts were looking for just $3.19 a share.
Axis shares were gaining 2.4% to $40.15; PartnerRe tacked on 1% to $80.73.