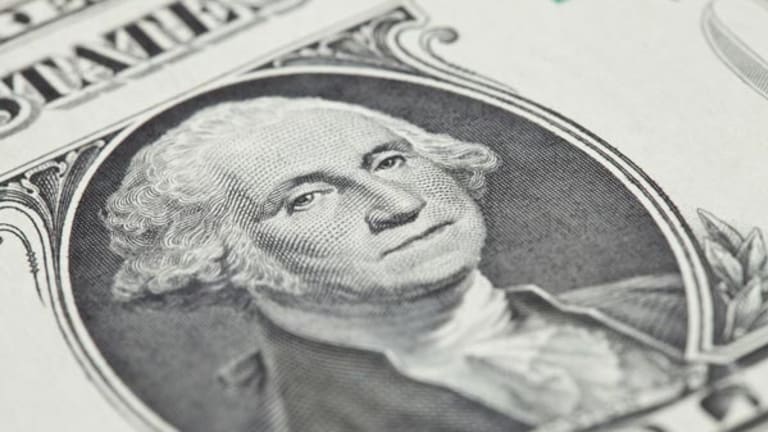 Tuesday's Financial Winners & Losers
Countrywide rumors burn down the house of mortgage even further.
For financial stocks on Tuesday, a mildly hopeful start quickly gave way to another steep slide as damaging Countrywide( CFC) rumors combined with yet more trappings of credit-market woes.
On the heels of a crushing year for the nation's biggest mortgage lender, Countrywide shares plummeted 28.4% in furious trading after speculation swirled that it would soon
file for bankruptcy. Countrywide's denial of the rumors briefly provided a modicum of relief, but that was short-lived as shares dropped below the harrowing morning levels. They finished $2.17 lower at $5.47.
Fellow mortgage concerns followed suit: mortgage investors
Freddie Mac
( FRE) and
Fannie Mae
( FNM) were down 8.2% and 7.8%, respectively; mortgage lender
IndyMac Bancorp
( IMB) lost 10.4%; and mortgage insurers
MGIC Investment
(MTG) - Get MGIC Investment Corporation Report
and
Radian
(RDN) - Get Radian Group Inc. Report
respectively fell 15.3% and 8.2%.
New York broker
Bear Stearns
( BSC) -- which, thanks to the credit crunch, has also had a rough few months -- saw shares drip steadily lower today after
The Wall Street Journal
reported that CEO James Cayne will
step down from that position while staying on as chairman of the board.
That would make Cayne the latest in a line of financial services executives who have been pushed out in the wake of miserable results from heavy exposure to the imploding mortgage market. Other noteworthy ousters include
Chuck Prince from
Citigroup
(C) - Get Citigroup Inc. Report
and
Stan O'Neil from
Merrill Lynch
( MER).
Bear shares surrendered $5.08, or 6.7%, to $71.17.
Among the biggest decliners today, meanwhile, were bond insurers
Ambac
( ABK) and
MBIA
. Morgan Stanley slashed bottom-line estimates for the fourth quarter and 2008 on concerns that the companies are being strained ever harder by the roiled credit markets, according to
Marketwatch
. Ambac plunged 16.7% to $19.56, MBIA lost 20.7% to $13.98, and fellow bond insurer
Security Capital Assurance
(SCA) - Get Stellus Capital Investment Corp 5.75 % Notes 2017-15.09.22 Report
took a 23.7% dive to $2.41.
Amid today's depressed mood, even upgraded firms like
Arthur J. Gallagher
(AJG) - Get Arthur J. Gallagher & Co. Report
, an insurance broker, and
Federated Investors
(FII) - Get Federated Investors, Inc. Class B Report
, an investment manager, ended to the downside. Each was raised to buy from neutral -- the former at Merrill Lynch, on valuation and an attractive dividend, and the latter at UBS -- but after a day spent mostly in the green, they each finished slightly down at $23.45 and $38.96, respectively.
The
NYSE
Financial Sector Index plunged 212.54, or 2.7%, to 7,701.52, and the KBW Bank Index took a 4% free fall to 80.59.
Among those few financial stocks closing higher, futures-and-options broker
MF Global
( MF) added 1.9% to $28.92;
Reinsurance Group of America
(RGA) - Get Reinsurance Group of America, Incorporated Report
gained 1% to $51.92; and exchange
IntercontinentalExchange
(ICE) - Get Intercontinental Exchange, Inc. Report
was up 0.6% to $165.10.