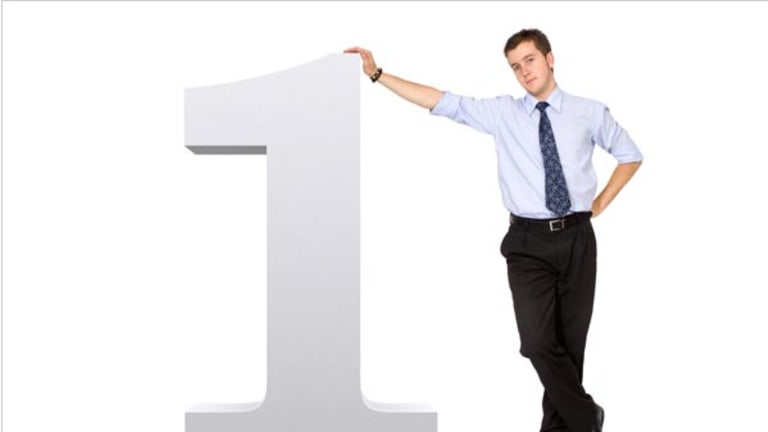 Publish date:
Tuesday's Financial Winners & Losers
Thornburg Mortgage slides on more losses.
Thornburg Mortgage slides on more losses.
Financial stocks were slouching again Tuesday even as the rest of the market treaded water in anticipation of the third-quarter earnings season kickoff.
Thornburg Mortgage
( TMA) was one of the biggest sector losers, tumbling 9.3% after the mortgage lender
added another $236 million to its loss estimate on asset sales to $1.099 billion. It now approximates having sold $22 billion in high-quality adjustable-rate-mortgage assets, which compares with the prior $20.4 billion estimate.
The Santa Fe, N.M., company based the changes on newly received documentation for sales conducted by third party financing counterparties, as well as sales that occurred after Aug. 17 and a single $6 million impairment charge on a mortgage-backed security. Shares of Thornburg were down $1.25 to $12.21.
That helped weigh on the
NYSE
Financial Sector Index, which lately lost some 22.7 points, or 0.2%, to 9,615.57.
MarketAxess
(MKTX) - Get Report
also had a quick fall after the online broker's total September trading volume sank to $20.9 billion vs. $29.2 billion a year ago and $23.1 billion last month. Shares of the New York-based company shed 77 cents, or 4.9%, to $15.07.
Meanwhile,
Sallie Mae
(SLM) - Get Report
sued the J.C. Flowers-led group that last week
revised its takeout bid for the student lender following the signing of a new law that will cut education-lending subsidies. Sallie is seeking $900 million in damages and an outright termination of the deal, as well as a declaration that the group "repudiated" the agreement and that no "material adverse effect" occurred.
The buyer group, which also includes
Bank of America
(BAC) - Get Report
and
JPMorgan Chase
(JPM) - Get Report
, originally agreed to pay cash of
$60 a share, or $25 billion. Its revised offer would cut the cash portion to $50 a share and include warrants for a per-share payout of up to $10, based on Sallie's future performance.
Sallie ticked 16 cents lower to $49.05. BofA and JPMorgan were off 0.7% and 0.4%, respectively, to put a damper on the KBW Bank Index, which slid 0.5% to 109.19.
Elsewhere, New York-based
Bear Stearns
( BSC) hired Lee Stettner of
Deutsche Bank
as global head of Equity Capital Markets, a newly created position for further development of the broker's capital-markets product offerings. Bear shares were recently slipping 0.5% at $125.99.
AllianceBernstein
(AB) - Get Report
, another New York firm, preliminarily reported a 3.9% sequential uptick in assets under management (AUM) to $813 billion as of Sept. 30 -- up 23.4% from this time last year -- but shares were still down 1.3% to $90.38.
In more AUM updates, California's
Franklin Resources
(BEN) - Get Report
preliminarily said its numbers rose 4.5% from August to $645.9 billion, and Illinois-based
Calamos Asset Management
(CLMS)
posted a 6.4% gain to $46.7 billion. Shares of the firms were up 3.4% and 1.4%, respectively.
Also ranking among the few financial winners was
MF Global
( MF), of Bermuda, after BofA stamped a fresh buy rating on the newly public company. Shares rose 45 cents, or 1.5%, to $30.50.
And fellow online broker
Knight Capital
(NITE)
said it secured a three-year $140 million credit line, with half to consist of a delayed-draw term loan facility and the other half a revolving facility. Shares of the New Jersey concern added 16 cents, or 1.3%, to $12.78.