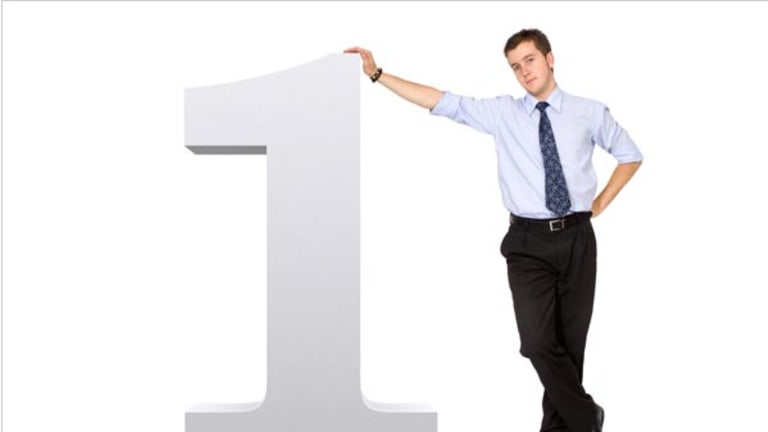 Tuesday's Financial Winners & Losers
Triad Guaranty gives investors comforting words.
Updated from 2:37 p.m. EDT
Financial stocks tiptoed higher with the broad indices Tuesday after a long holiday weekend, and
Triad Guaranty
(TGIC)
ranked among the winners.
Shares continued to climb 5% on Friday's reiteration that its $80 million credit-facility drawdown, announced last week, was "not in response to any liquidity issues." Triad stock had taken a tumble on word of the drawdown, even though the insurer included this same explanation in the pertinent regulatory filing.
Triad elaborated, late in the trading day Friday, that it had $26.7 million cash on hand as of June 30, as well as a "very liquid" $618 million portfolio of municipal and corporate bonds. Shares leapt to close Friday's session higher, and today rose another 83 cents to close at $17.56.
Thornburg Mortgage
( TMA), meanwhile, added 3.7% to close at $12.21 after saying it
raised $1.4 billion in a collateralized debt transaction, the possibility of which was first announced on Thursday. The Santa Fe, N.M., mortgage lender says proceeds will go to reducing borrowings under its adjustable-rate mortgage loan-warehouse financing lines by roughly $1.37 billion.
Friedman Billings vaulted Thornburg's rating to outperform from underperform, and Credit Suisse upgraded insurance company
American Financial
(AFG) - Get Free Report
from neutral to outperform. The analyst cited American's overly discounted stock price vs. its peers as a basis for the rating change.
Shares of the Cincinnati insurer gained 4.2% to $29.38, lending support to the
NYSE
Financial Sector Index, which also benefited from Thornburg's recovery. The tracker ticked up about 104 points, or 1.2%, to 9115.60. The KBW Bank Index was up 0.8% to 106.84.
On the other hand,
NovaStar Financial
( NFI) plunged 15.7% on news the subprime-mortgage lender won't proceed with its
$101.2 million convertible preferred stock offering to MassMutual and Jefferies. Novastar said it probably can't meet certain conditions of the agreement, which was first announced in June. Independent auditors also refused to consent to the rights offering unless NovaStar reissued its 2006 financials to make footnote disclosures on the matter -- a report that would also include a going-concern warning from the auditors.
Due to this and to the "ongoing turmoil" in the subprime market, NovaStar will lay off some 69% of its retail-lending workforce to around 125 and plans to focus primarily on managing its $15.45 billion securitized-residential-loan portfolio. Shares of the Kansas City, Mo., company closed off $1.33 to $7.16.