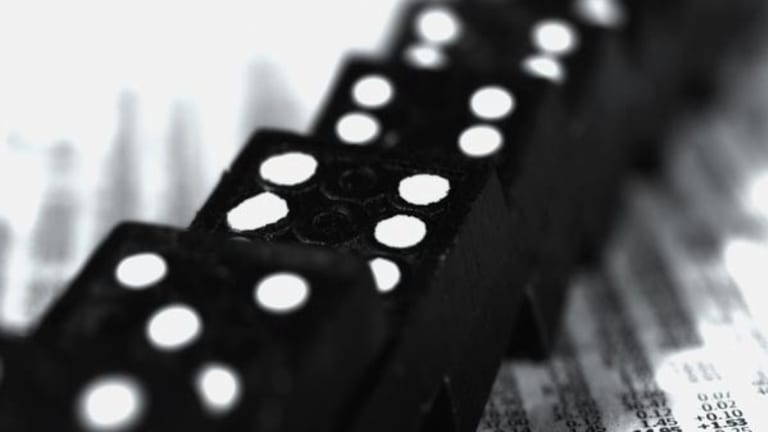 Tuesday's Early Winners & Losers
Shares of Kronos rise after the company reports fiscal first-quarter profits.
Kronos
( KRON) jumped more than 8% in after-hours action Monday after the business-software company widened its fiscal first-quarter profits. Excluding items, the Chelmsford, Mass., company earned $11.5 million, or 36 cents a share, in the quarter ended Dec. 30, compared with $11 million, or 34 cents a share, a year ago.
Analysts polled by Thomson Financial were looking for 33 cents. Revenue was up 16% to $148.7 million, which squeaks past the consensus. Shares were rising $2.79 to $36.79 in recent trading.
Angeion
( ANGN), which makes cardio-respiratory diagnostic systems, swung to a full-year profit and more than doubled its earnings for the fiscal fourth quarter. The St. Paul, Minn., small-cap said it made $1.4 million in the year ended Oct. 31, or 40 cents a share, compared with last year's loss of $919,000, or 25 cents a share.
Income for the quarter came to $755,000, or 21 cents a share, on revenue that surged 60.9% from a year ago to $10.7 million. Shares were gaining $1.37, or 8.6%, to $17.40.
Threshold Pharma
(THLD)
was higher after the Redwood City, Calif.-based company said it's starting patient enrollment for phase II testing on glufosfamide as a treatment for platinum-resistant ovarian cancer -- a condition that Threshold says constitutes almost half of all diagnosed ovarian cancer cases. Shares were up 19 cents, or 5.4%, to $3.70.
CNet
(CNET) - Get ChinaNet Online Holdings, Inc. Report
rose on better-than-expected fourth-quarter results. The tech Web site operator's non-GAAP income fell 2 cents a share to $19.6 million, or 13 cents a share, but analysts had sought a penny less. Sales grew 14% to $118.4 million and beat the $111.8 million estimate.
For the quarter already in progress, the San Francisco-based company is expecting a bottom line between a loss of 2 cents and break-even a share on sales of between $90 million and $94 million. Analysts are looking for a 3-cent-per-share loss, on $91.8 million in revenue. Shares were adding 38 cents, or 4.5%, to $8.78.
Innovo
(INNO)
has finally regained compliance with the
Nasdaq's
$1 minimum bid-price rule, thus securing its place on the exchange. The Commerce, Calif., apparel maker initially received a delisting warning on the matter last June. The small-cap was up 4 cents, or 2.9%, to $1.42.
Genesis Microchip
( GNSS) plunged after swinging to a fiscal third-quarter loss of $7.7 million, or 21 cents a share -- including a one-off $4.5 million litigation settlement charge -- missing estimates by 18 cents a share.
Among several items excluded from the non-GAAP figures was a $101 million impairment charge related to goodwill and intangible assets. The Alviso, Calif.-based company, which makes flat-panel display components, last year earned $10.2 million, or 27 cents a share. The stock was falling $1.21, or 12.3%, to $8.65.
Plum Creek Timber
(PCL)
slid after its fourth-quarter earnings (which came to $69 million, or 39 cents a share) were higher, due only to a large one-time settlement payment -- $14 million after taxes, or 7 cents a share -- relating to the U.S.-Canada softwood lumber trade dispute.
Last year, the Seattle-based real estate investment trust posted income of $67 million, or 36 cents a share. Even with the extra cash, full-year earnings were lower year over year: $317 million, or $1.75 a share, on revenue of $1.63 billion. 2005 income had totaled $354 million, or $1.92 a share, on $1.58 billion in revenue. Shares were losing $2.13, or 5.1%, to $39.80.