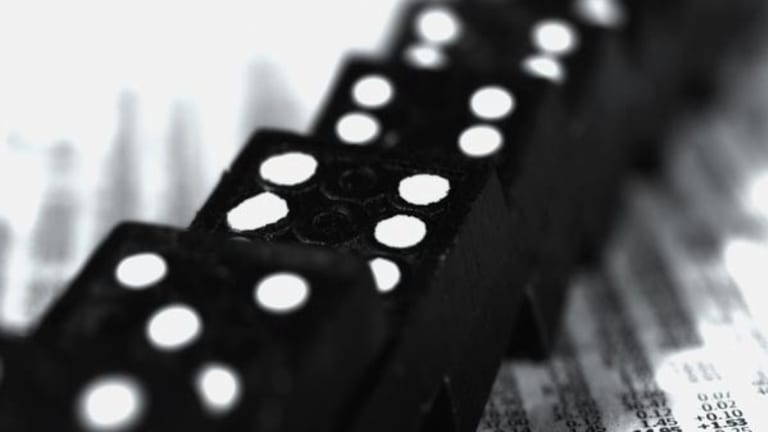 Tuesday's Early Winners & Losers
Parametric Technology shares climb on raised guidance.
Shares of Parametric Technology (PMTC) surged 8.9% in after-hours trading Monday after the Needham, Mass.-based software company raised its fourth-quarter and full-year guidance.
Parametric said it now expects fourth-quarter earnings, excluding items, of 35 cents to 37 cents a share on revenue of $245 million. It had previously forecasted 26 to 30 cents a share on revenue of $217 million to $225 million. Analysts polled by Thomson First Call are looking for earnings of 29 cents a share on revenue of $222 million.
For the full year, the company expects earnings, excluding items, of 97 cents to 99 cents a share, on revenue of $854 million. This is up from earlier guidance of adjusted earnings of 88 to 92 cents a share. Parametric said it expects fiscal 2007 earnings, excluding items, of $1.15 to $1.20 a share on revenue of roughly $940 million. For the first quarter of 2007, the company is looking for earnings, excluding items, of 19 cents to 21 cents a share, on revenue of $215 million to $220 million. Wall Street is looking for earnings of 25 cents a share on sales of $218.7 million. Shares were trading up $1.63 at $19.87.
Lifeway Foods
(LWAY) - Get Lifeway Foods, Inc. Report
climbed after the health food company said third-quarter sales jumped 26% to about $6.6 million. In addition, the Morton Grove, Ill.-based company said the recently-acquired Helios Nutrition and its Pride of Main Street subsidiary accounted for about $897,000 in sales for the nine weeks since the signing of the purchase agreement on July 31. The Helios brand Kefir accounted for roughly $764,000 of the total $897,000 revenue for this group. Shares were gaining 37 cents, or 5.2%, to $7.50.
Rohm and Haas
( ROH) gained after the Philadelphia-based chemical company announced a restructuring plan and gave third-quarter guidance that beat Wall Street's estimates. The company said it expects third-quarter earnings of about 85 cents a share and sales about 7% higher than the year-ago total of $1.95 billion.
Analysts are calling for earnings of 80 cents a share on sales of $2.05 billion. Among other changes, the company said there would be a strategic realigning of Rohm and Hass into three business groups: electronic materials, specialty materials and performance materials. The plan will go into effect Jan. 1, the company said. Shares were trading up 75 cents, or 1.6%, to $48.25.
Dendrite
( DRTE) lost ground after the pharmaceutical-software maker said its largest client would shift many of the services it receives from Dendrite in-house and to one or more third-party vendors. Dendrite said the client, which the
Associated Press
identified as
Pfizer
(PFE) - Get Pfizer Inc. Report
, extended its contract covering Dendrite's sales-force support services in the U.S. through the end of 2007 at current pricing.
The Bedminster, N.J.-based company said the client will continue with support, maintenance and enhancements of Dendrite's sales force effectiveness products up to 2011. Contracts outside of the U.S. are not affected. Dendrite said the value of the services the customer intends to transfer represents about 10% of Dendrite's expected 2006 total revenue. These services are expected to represent less than 10% of the company's total anticipated 2007 revenue. The extension of the contract, plus the transition services, are expected to have a positive impact on 2007 results. Shares were trading down 51 cents, or 5.1%, to $9.50.
ScanSource
(SCSC) - Get ScanSource, Inc. Report
stumbled after the Greenville, S.C.-based company, which markets automatic-identification and data-capture and point-of-sale products, said it will review its historical stock-option grant practices from the time of its IPO in 1994 to now. The company said a special committee of its board, consisting entirely of independent directors, will conduct the review. The probe was sparked by a recent newspaper article that raised questions about the company's historical stock-option grant practices, ScanSource said. Shares dipped 52 cents, or 1.6%, to $31.48.