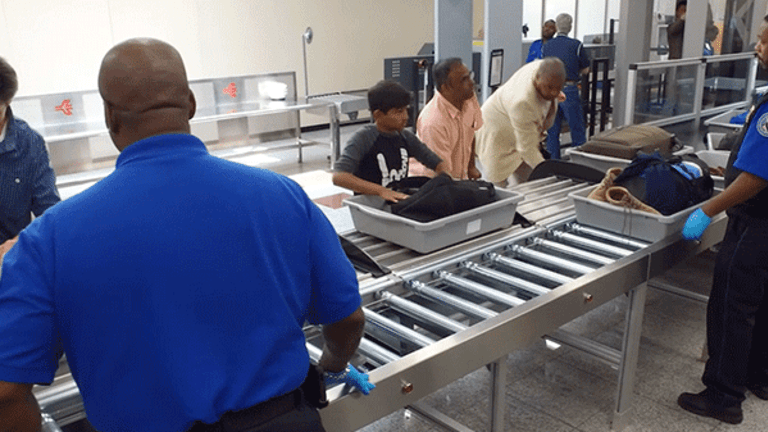 TSA to Toughen Electronics Screening Process at Select Airports
Electronics larger than a cell phone will be subject to greater scrutiny.
The Transportation Security Administration will be toughening its screening process for electronics larger than a cell phone at 10 airports across the country.
"Travelers will be asked to place electronics larger than a cell phone in a bin separately for X-ray screening. TSA officers may also advise travelers to place other carry-on items separately in a bin," TSA assistant administrator for security operations Darby LaJoye said.
The new procedures will be tested at Boise Airport, Colorado Springs Airport, Detroit Metropolitan Airport, Fort Lauderdale-Hollywood International Airport, Logan International Airport, Los Angeles International Airport, Lubbock Preston Smith International Airport, Luis Munoz Marin International Airport, McCarran International Airport, and Phoenix Sky Harbor International Airport. 
Stocks have rebounded following a sharp sell off last week. Jim Cramer believes the rebound is real and gives investors advice on how to play the market going forward.