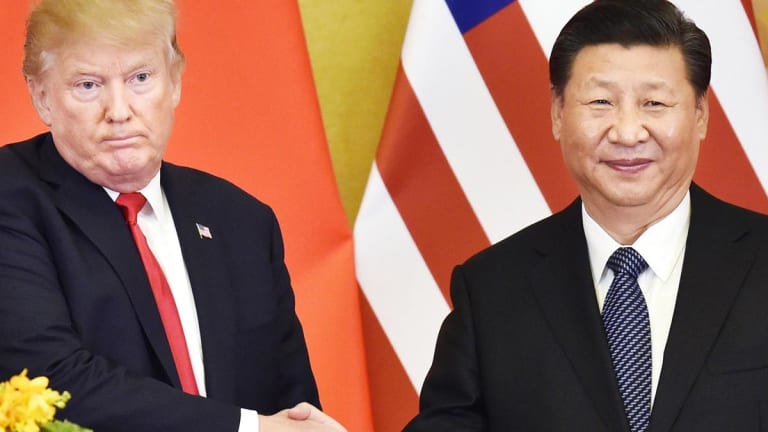 Trump and Xi G-20 Trade Deal: 8 Ways Markets Could React
Is this 'easy' agreement good enough for stocks to continue to rally?
Is this 'easy' agreement good enough for stocks to continue to rally?
So, President Donald Trump and Chinese President Xi Jinping have agreed at the G-20 summit to delay raising tariffs for at least three months, potentially cooling the trade war between the two superpowers' economies.
Here's my quick take on the agreement, which sounds like what I have been describing as the "easy" deal:
China buys things from the United States that it needs and may otherwise buy from us (commodities and agriculture -- LNG and soybeans remain prime candidates).
The United States holds off on increasing tariffs (the high tariffs have hurt the U.S. in addition to China, so it made sense to leave these lower for longer from both sides perspectives).
China and the United States agree to talk more on things that matter -- longer-term tariff levels, intellectual property and access to markets.
Good Enough?
It seems like this should be good enough for markets to continue with the rally that took S&P 500 and Nasdaq up 4.9% and 5.6%, respectively, last week.
I think the outcome is marginally better than what people were pricing in and took some of the disaster scenarios off the table. My other thoughts:
I would expect VIX to collapse now that the biggest wildcard is either off the table or at least postponed.
I continue to believe that Federal Reserve Chairman Jerome Powell's seemingly less dogmatically hawkish stance is a big driver that will also help provide a tailwind for risk, along with technical strength and strong seasonality.
I have to admit that corporate credit was weak on Friday -- from high yield to investment grade -- which will need to reverse to get any real impetus to a post Trump/Xi rally.
I don't think the "risk-on" trade will be as strong as I would like, but it should be tradable.
(This column originally appeared on Real Money, our premium site for active traders. Click here to get great analysis like this from Peter Tchir, Jim Cramer and other market experts every trading day.)
At the time of publication, Tchir had no positions in any securities mentioned.