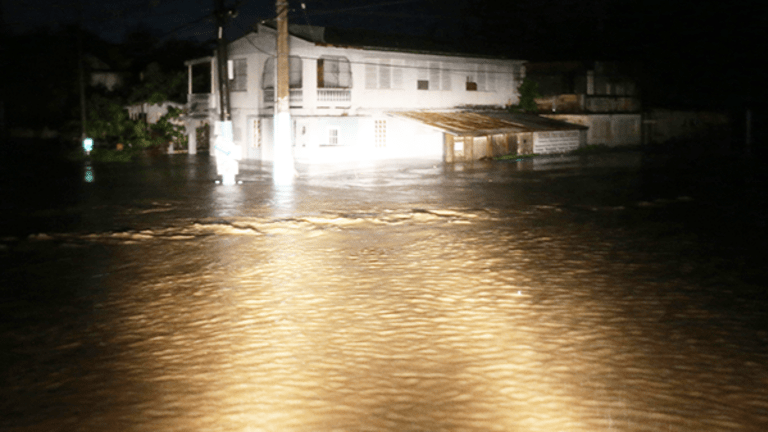 President Trump Waives Jones Act Shipping Restrictions for Puerto Rico
Critics have said the law hinders disaster response efforts.
President Donald Trump has waived shipping restrictions to Puerto Rico "immediately" at the request of Governor Ricardo Rossello as the island seeks disaster relief aid, according to Press Secretary Sarah Huckabee Sanders.
The restrictions were part of the 100-year-old Jones Act, which requires anything shipped between American ports to travel on U.S.-flagged vessels with American crews. Critics have said the Jones Act is impeding international disaster relief efforts in Puerto Rico after Hurricanes Irma and Maria ravaged the island this month.
Governor Rossello previously asked President Trump to temporarily waive the Jones Act as Puerto Ricans seek food, water and supplies. The island is primarily without power and was declared a disaster zone last week.
In a Tuesday note to the Department of Homeland Security, Sen. John McCain (R-AZ) said it was "unacceptable to force the people of Puerto Rico to pay at least twice as much for food, clean drinking water, supplies and infrastructure due to the Jones Act requirements as they work to recover from this disaster."
More of What's Trending on TheStreet: