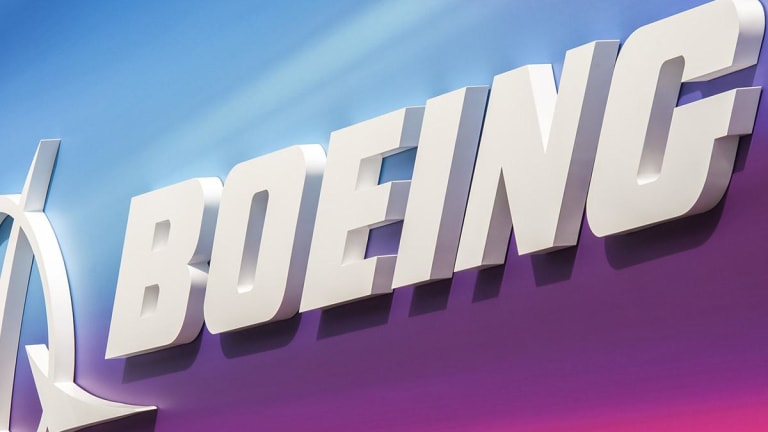 Trump Urges Boeing to 'Rebrand' Troubled 737 MAX
President Trump advises Boeing to 'rebrand' its troubled 737 MAX jet.
President Donald Trump offered Boeing (BA) - Get Report some advice via Twitter Monday, urging the aerospace giant to "fix" its troubled 737 MAX airplane and "rebrand the plane with a new name."
"What do I know about branding, maybe nothing (but I did become President!)," Trump wrote in a tweet posted at 6:29 a.m. ET, "but if I were Boeing I would FIX the Boeing 737 MAX, add some additional great features, & REBRAND the plane with a new name. No product has suffered like this one. But again, what the hell do I know?"
The 737 MAX was involved in two fatal jet crashes since October, one in Indonesia and one in Ethiopia, killing hundreds of passengers and crew members.
American Airlines (AAL) - Get Report said on Sunday that it would extend the grounding of its fleet of 737 MAX jets through Aug. 19. A week earlier, the airline said it was holding its fleet of 24 Boeing 737 MAX jets through June 5, causing some 90 flight cancellations a day and reworking prior reservations.
The airline now says 115 flights per day -- about 1.5% of American's total daily summer flying -- will be canceled through late August.
Last month, Trump complained on Twitter that "Airplanes are becoming far too complex to fly. Pilots are no longer needed, but rather computer scientists from MIT."
Shares of Boeing were down nearly 1% to $376.32.