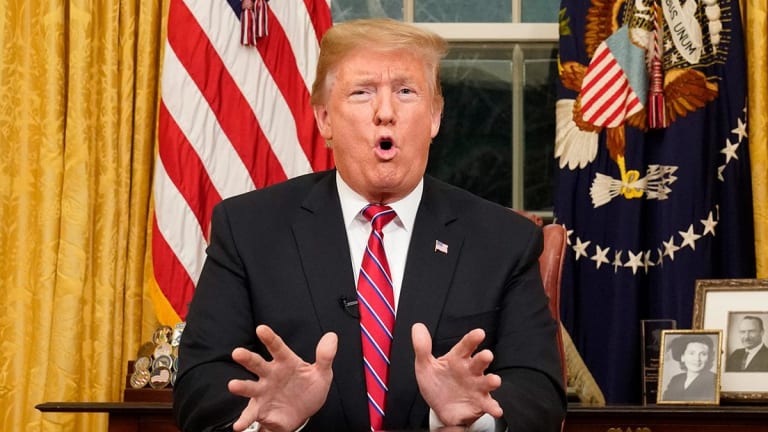 Trump Tweet Sends Penny Stock Soaring
A tweet by President Donald Trump sends penny stock soaring.
Shares of electric vehicle company Workhorse Group (WKHS) soared over 200% to $2.65 Wednesday when it became the subject of one President Donald Trump's tweets.
Trump tweeted General Motors (GM) CEO Mary Barra told him that GM would sell its shuttered Lordstown, Ohio manufacturing plant to Workhorse to build electric trucks.
"GREAT NEWS FOR OHIO!" Trump wrote "Just spoke to Mary Barra, CEO of General Motors, who informed me that, subject to a UAW agreement etc., GM will be selling their beautiful Lordstown Plant to Workhorse, where they plan to build Electric Trucks. GM will also be spending $700,000,000 in Ohio."
The tweet crashed the Loveland, Ohio-based company's website, which was still inaccessible about three hours after the Trump mention, CNBC reported.
G.M. said in a statement that it was in discussions to sell the plant in Lordstown to a new business partly owned by the electric-truck maker, the Workhorse Group.
Workhorse designs, manufactures, builds, sells, and leases battery-electric vehicles and aircraft in the United States. 
GM announced plans to close the huge plant last November.